Daily Karma
Making Charitable Giving Accessible Through Streamlined Design.
Redefining the User Experience.
DailyKarma allows users to pay it forward by giving them the ability to directly donate to their favorite charity. We began our process by taking a closer look at the charitable giving experience. We started by defining the user objectives and then built out user flows based on multiple use cases.
Social Giving Leads to Charitable Giving.
A significant part of the app utilizes social media to broaden its donor base. We wanted to build upon this idea and make it easier for the user to spread the word to their friends through social media. This was a driving factor in the redesign of the interface.
Interactive Visuals Engage the User.
Punchy visuals with high contrast elements help the user identify and distinguish between app content while improving the overall user experience.
Out With the Old, In With the New.
A revamped brand calls for some love to its visual appearance. We kept things playful and energetic while focusing on elements that represent human connection and the act of paying it forward.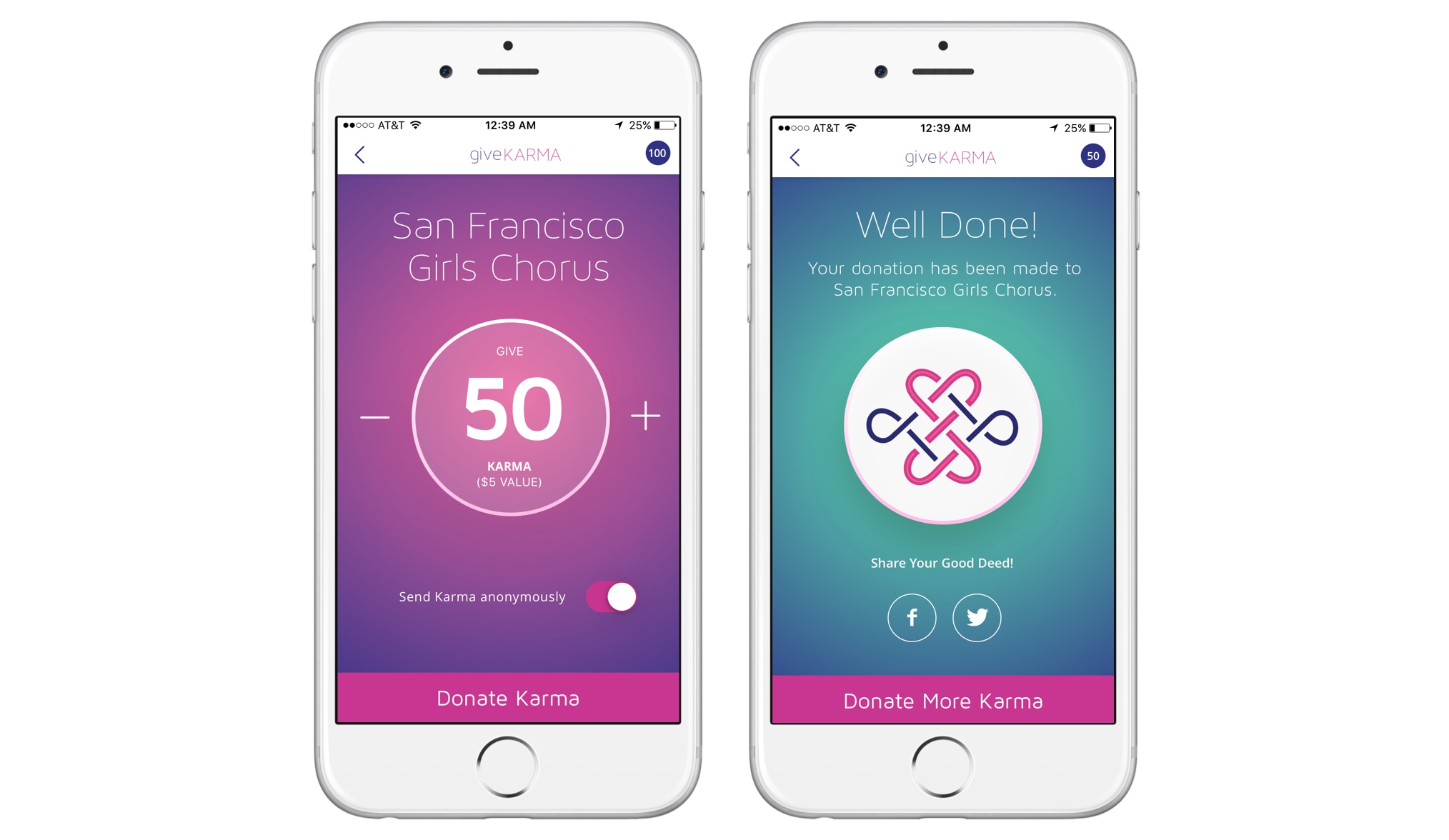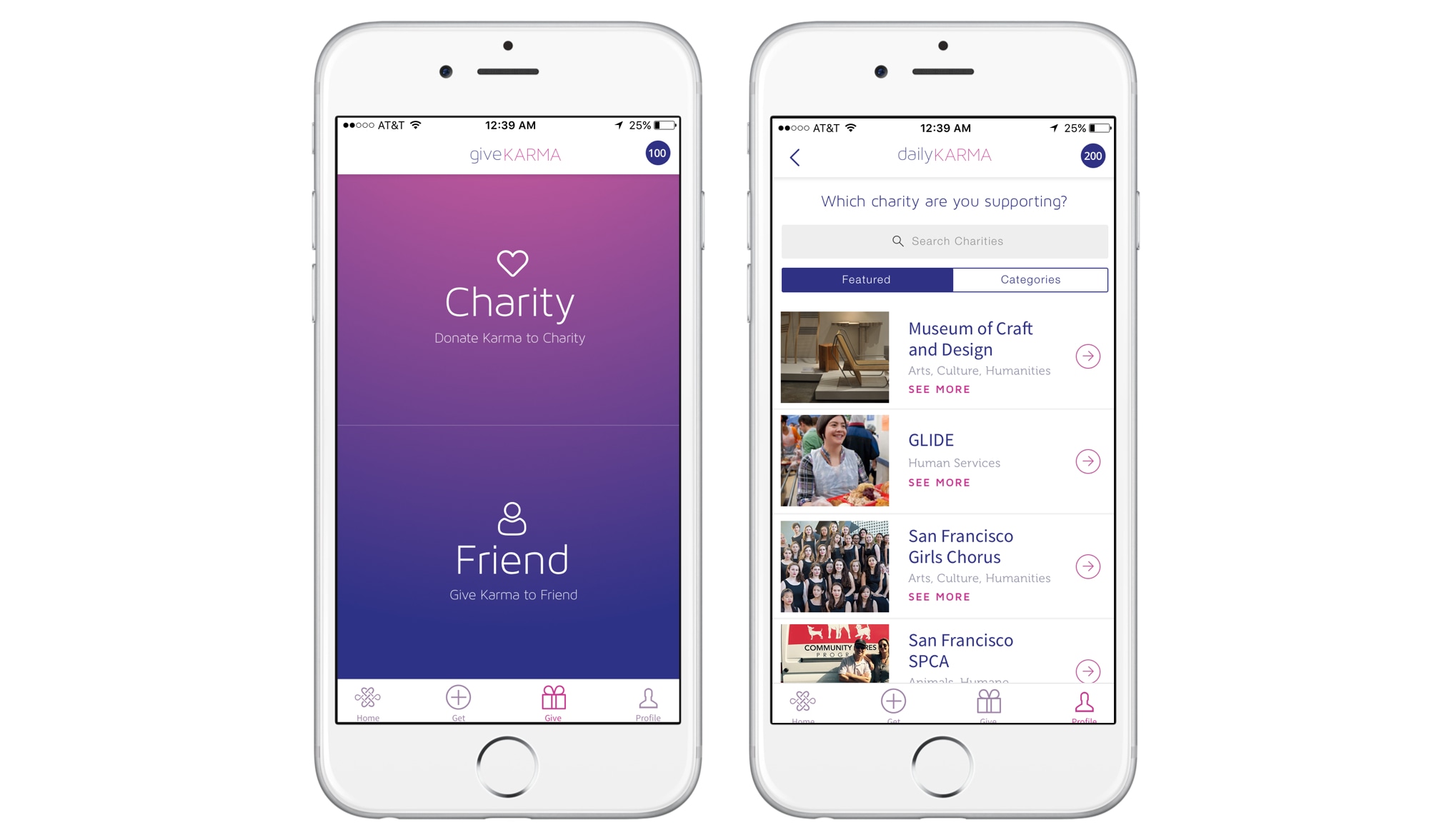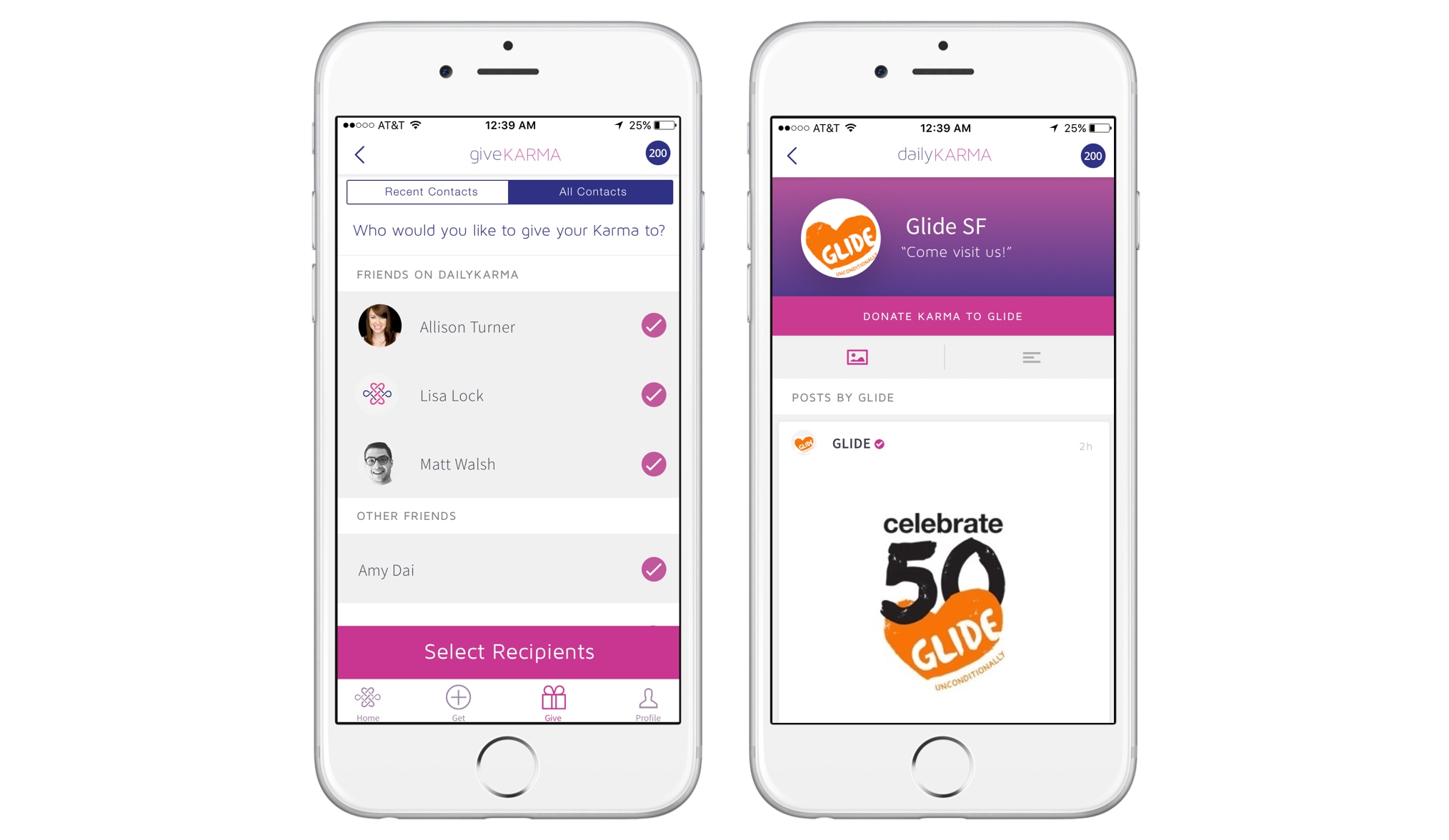 Delightfully Easy to Use.
In collaboration with DailyKarma, we redefined the charitable giving experience by expanding social features as well as streamlining the process of giving within the app.
See it in action