Google Research
We've Revamped Research at Google.
Branding
Design
Development
2015
Refreshing the Brand Identity.
We wanted to maintain the recognizable identity of Research at Google while giving it a refreshed facelift that would fit within the most recent Material design standards. We focused on a direction that centered around 'infinite' and 'seamless' geometric shapes, using the iconic Google colors.
Defining the User Experience.
In our discovery sprint with the Google team, we defined user objectives, functionality and structure for the new site. Low-fidelity wireframes grounded core functionality and general content layout. This would provide our design and development teams a roadmap for the build out of the site.
Applying Visual Styling.
Using the Google Material design language as our primary aesthetic for the user interface, we tackled primary pages of the site to determine the overall 'look & feel' of the site and its visual treatment of information.
Building a Foundation.
As both brand and product designers, we are committed to creating the most cohesive and coherent UI possible. By defining global type and element styles, it allows us to build an entire product with more speed, more precision, and sets a grounded visual standard for all future design executions.
Under the Hood.
After finalizing our visual designs of each page, we began our development sprint. We began building out the front end of the website, while testing user flows and reviewing against desired objectives. Once we wrapped up, we worked with Google's engineers to finalize the backend, and populate the site with research data.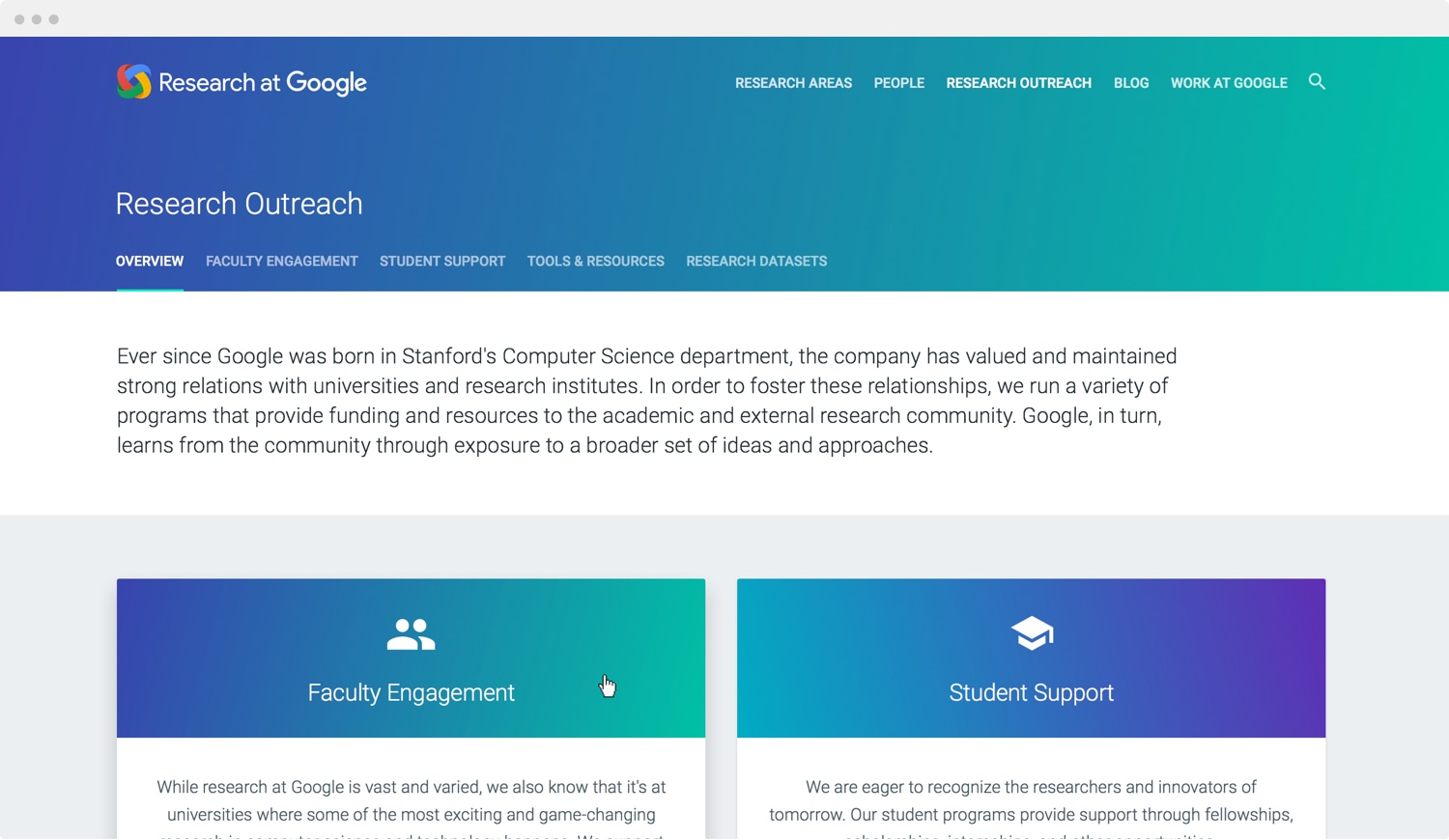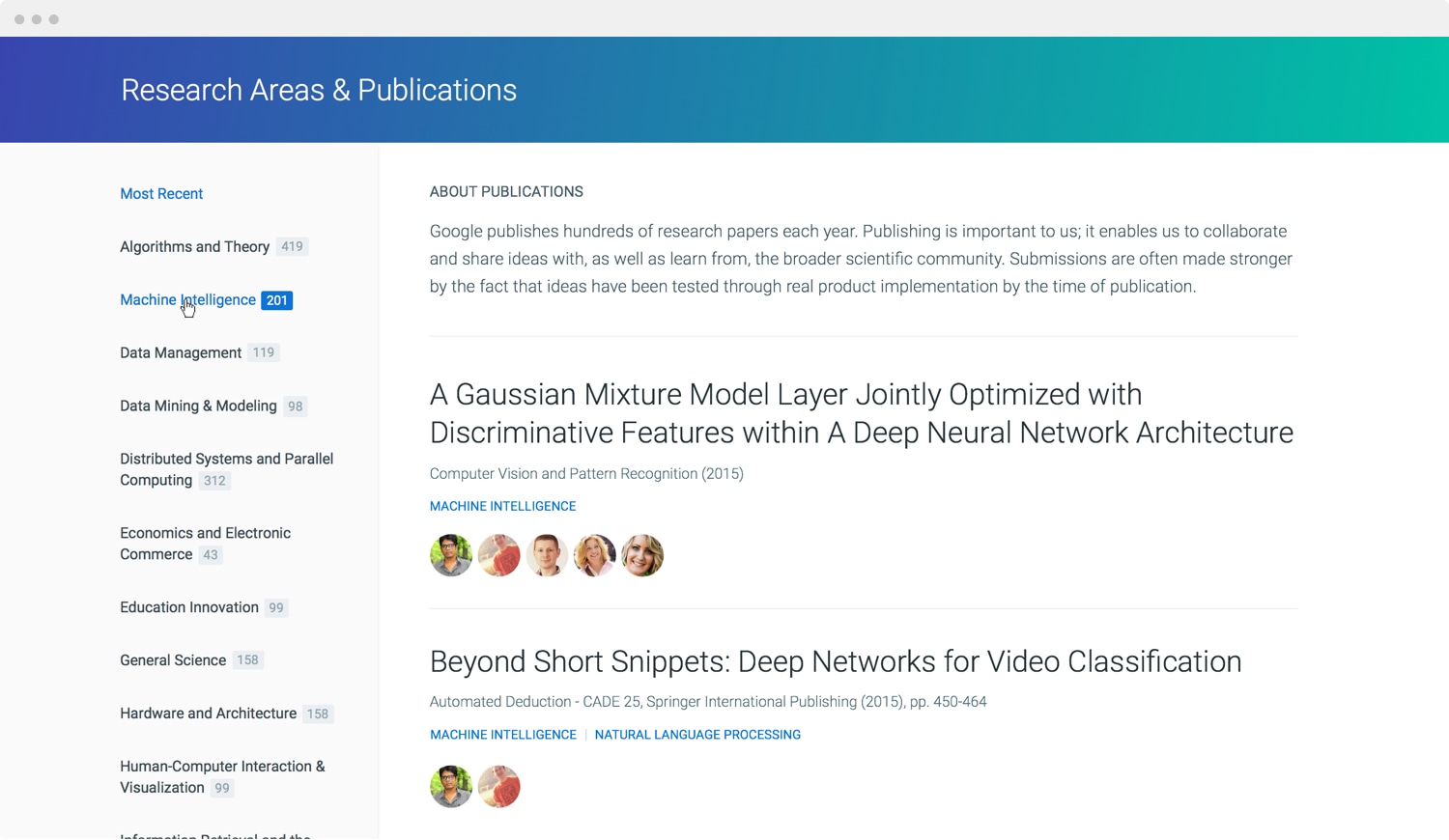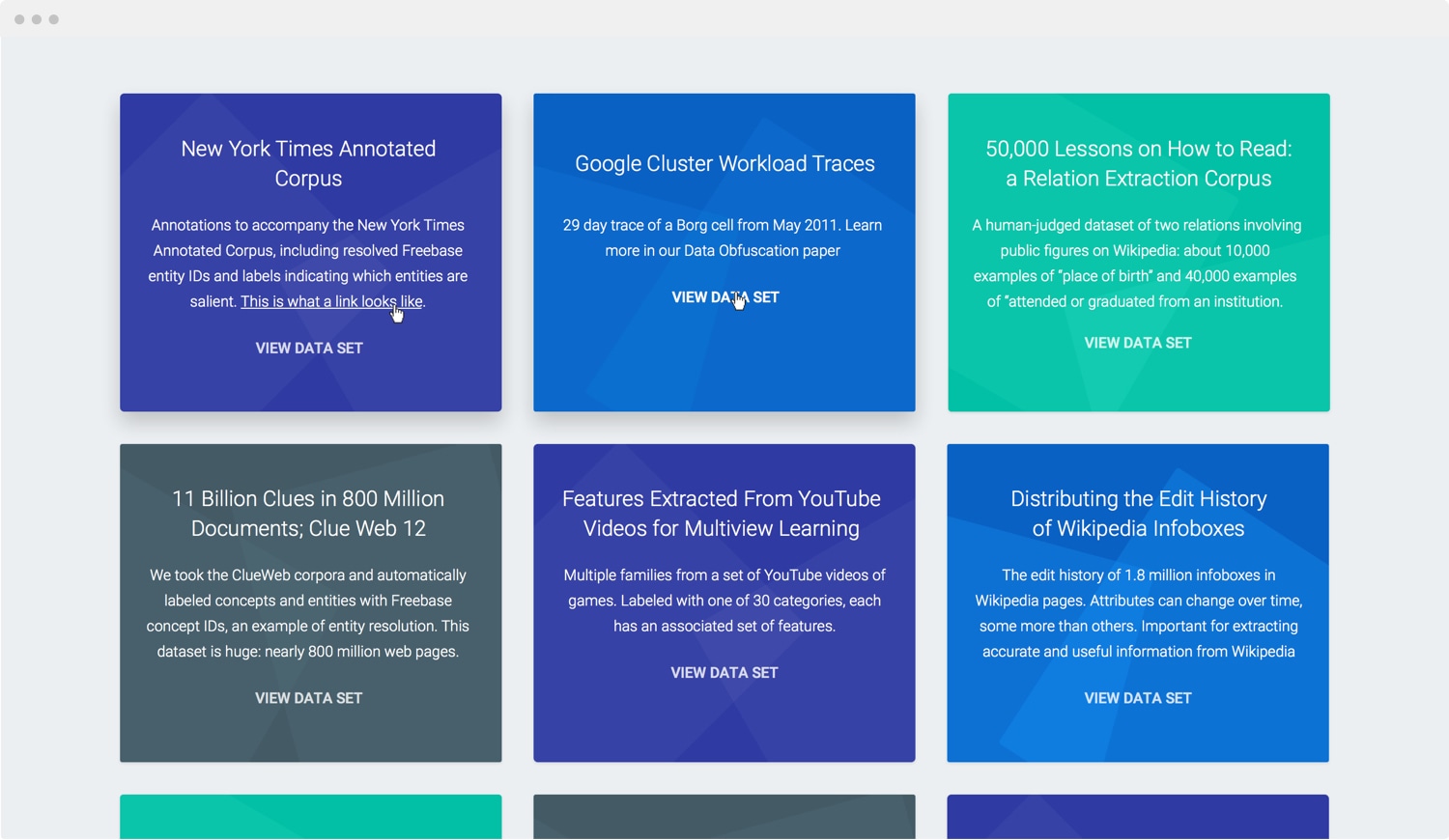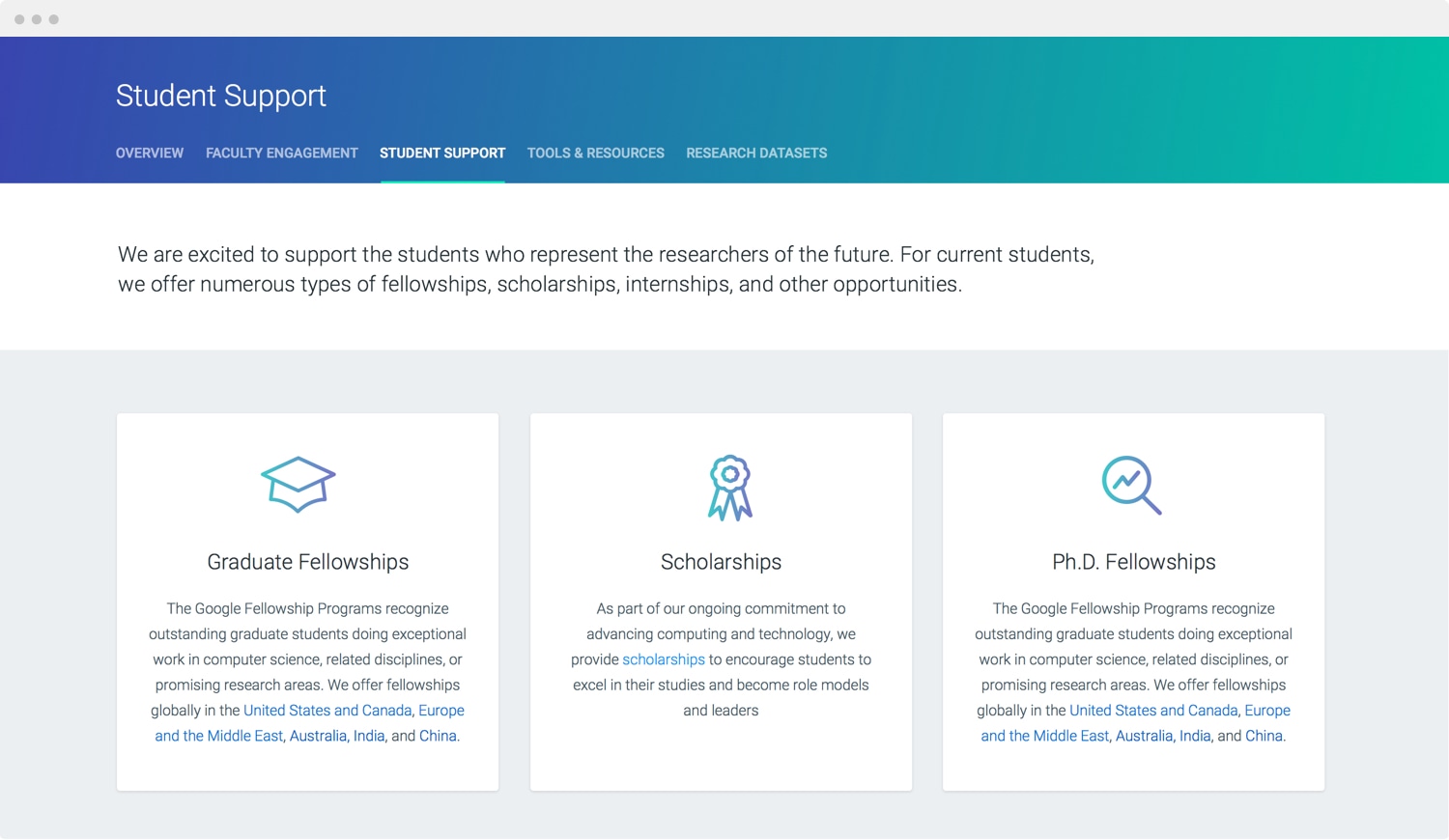 Simple, fast, and vibrant.
Research at Google was built with speed, simplicity, and navigation in mind. By utilizing principles of minimalism and information design, the site is a utility for global researchers and leaders in innovation.
See it in action