Homelight
HomeLight Helps You Find the Perfect Real Estate Agent.
Product Design
UX Design
2015
Simplifying the Real-Estate Process.
HomeLight is a Real-estate startup based in San Francisco. Co-founder and CEO Drew Uher has said that he created the service after he and his wife tried to find a real estate agent when buying their first home. Onyx is the core design team and responsible for designing the experience from search to hire. They were also featured on Tech Crunch.

Gauging Agent Performance.
Clearly representing real-estate agents to users is the heart and soul of the HomeLight experience. Our goal was to ensure clarity, highlights, and stats based on agent performance, while elevating clear CTAs to contact and review agents. The Profile page needed to feel concise and informational, to encourage users to move forward.
Colorful Iconography & Illustration Styles
In addition to designing the user experience and structure, the design team at Onyx created custom illustrations and graphic assets to add brand personality throughout the product. Styles were defined to inject a human, delightful personality into an often frustrating process.
Location, Location, Location...
When buying or selling a home, it's crucial to have information that is hyper-specific to your desired city. We wanted to elevate specific metropolitan areas to highlight and rank the top agents in the area, but also educate users on the location itself. By combining clear informational hierarchy with city-driven imagery, an engaging, yet informative city page was created.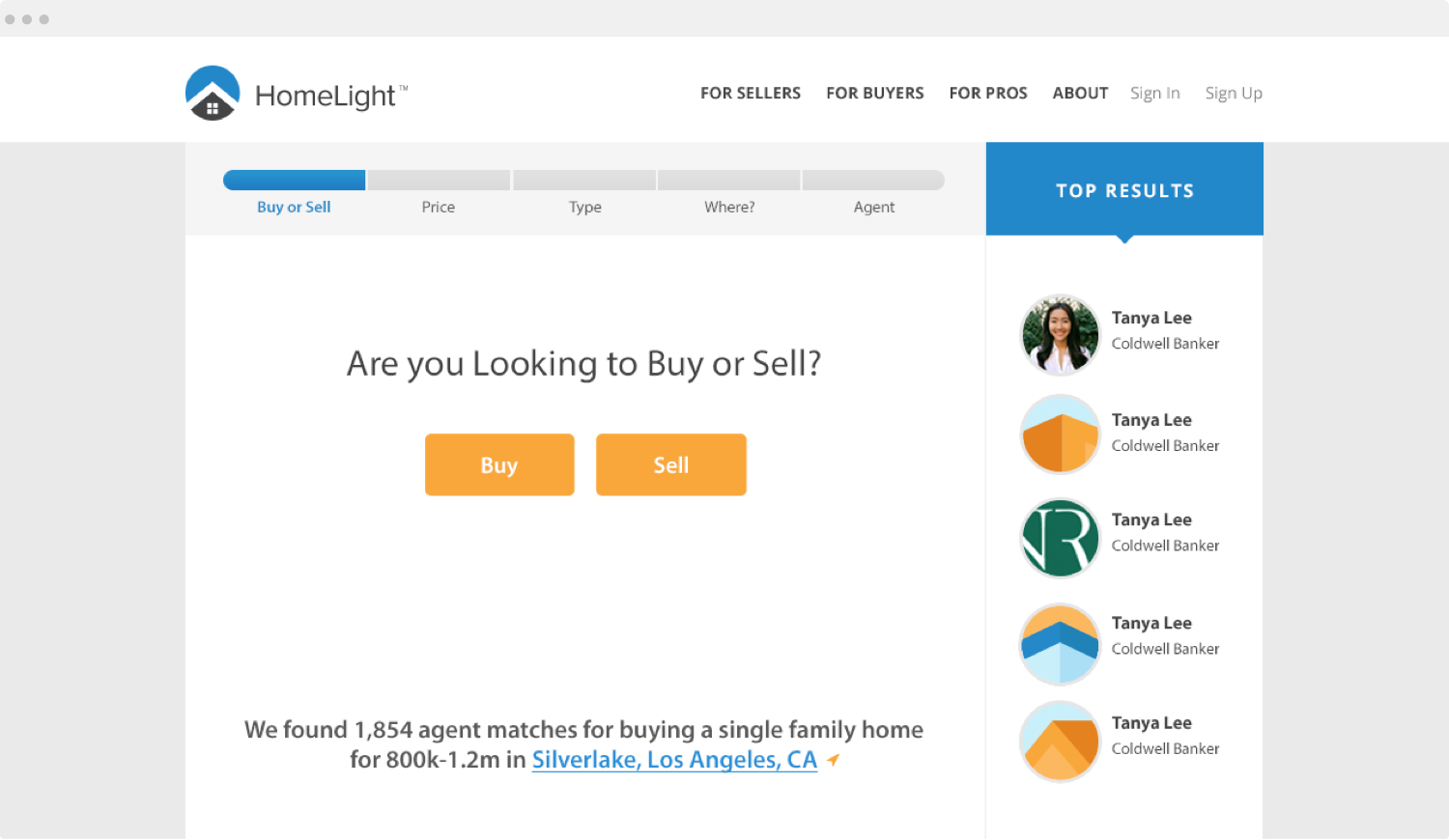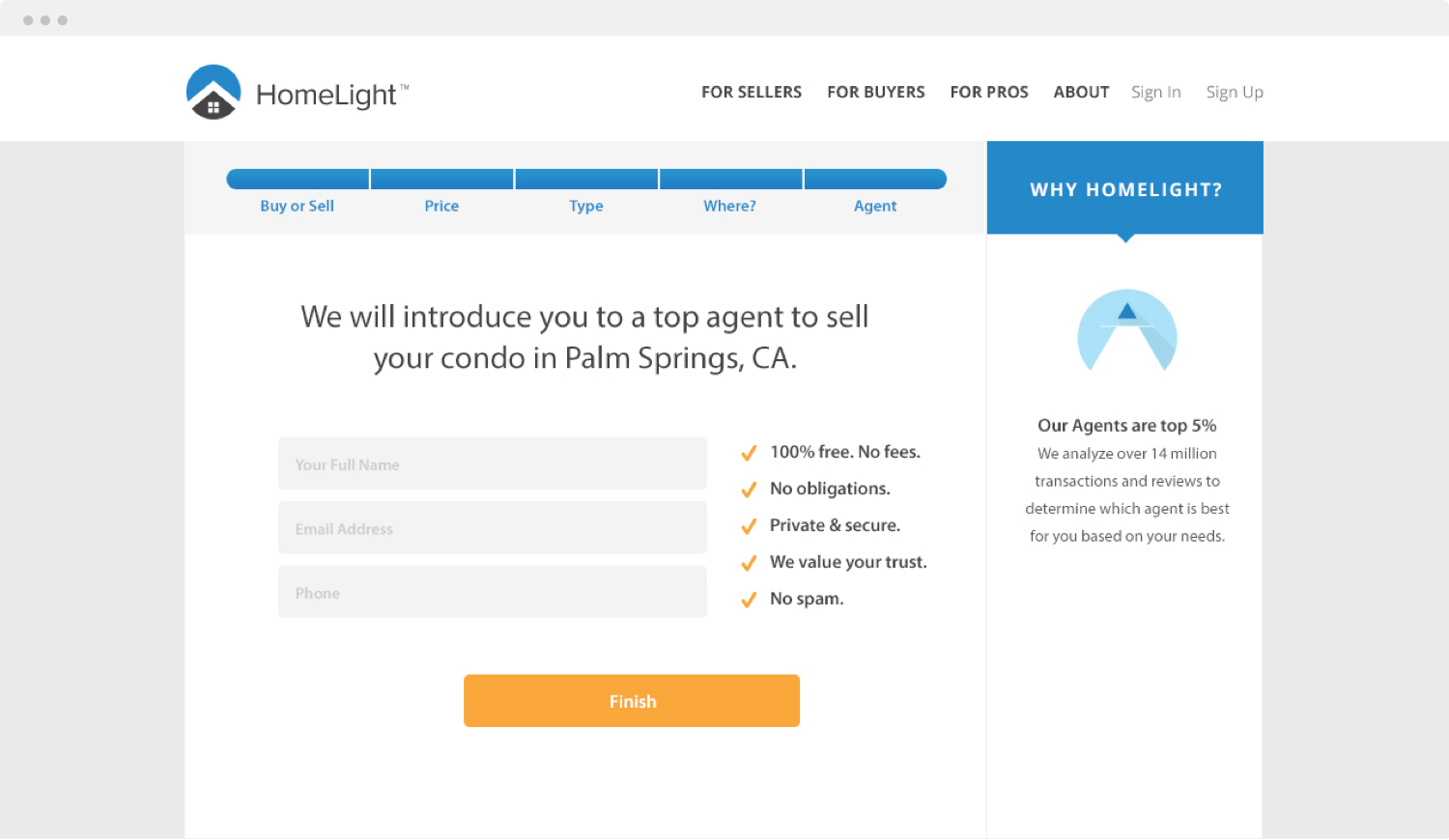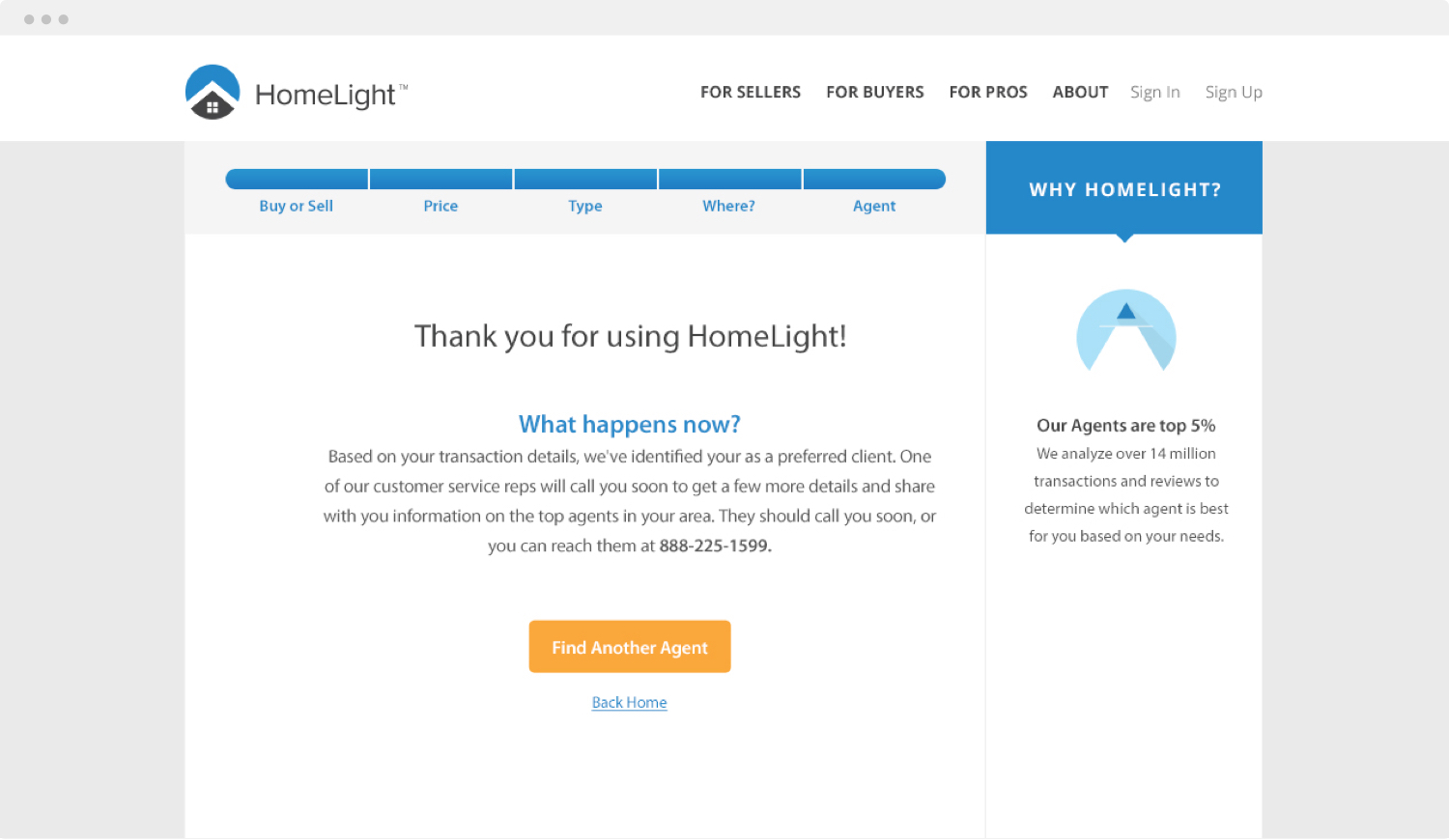 Finding the Right Agent For You.
We designed a simple five-step process that matches interested buyers or sellers with the perfect agent. Price, home type, and location are analyzed in real-time, giving a short list of the best agents.
See it in action
Find Who You're Looking For.