Shout! Factory
We Built Shout! Factory a Brand New Retail Site With a Fully Custom CMS.
Branding
Design
Development
2015
Discovering the Objectives.
Starting with the initial discovery sprint with stakeholders, we were able to assess the retail and marketing objectives of the Shout! Website. From this collaborative brainstorm, we created simplistic wireframes to define core functionlaity as well as general content layout.
Visualizing the Concept.
By shifting our focus to creating powerful, visual concepts, we established a visual direction to guide our design choices. Nailing the aesthetic vision early gives us a target to hit, and builds momentum into next phase of UI design.
Building a Foundation.
As both brand and product designers, we are committed to creating the most cohesive and coherent UI possible. By defining type and element styles, it allows us to build an entire product with more speed, more precision, and sets a grounded visual standard for all future design executions.

Putting the pieces together.
The next step was to make sure that all of the content within our designs were tied into a robust Content Management System which would allow admins to adjust all content on any page. We worked with the Shout! Factory team to determine previous pain-points and desired feature sets.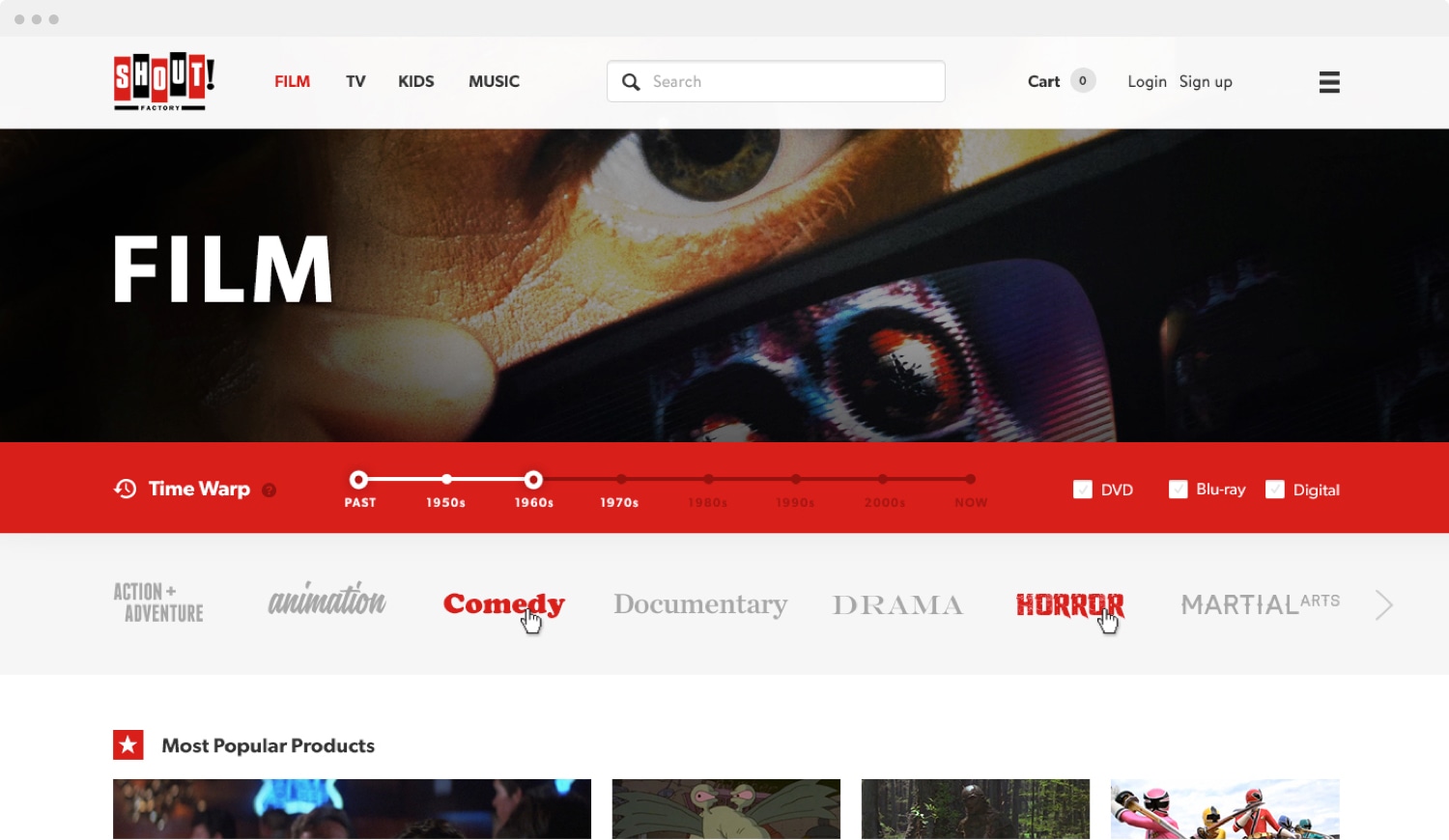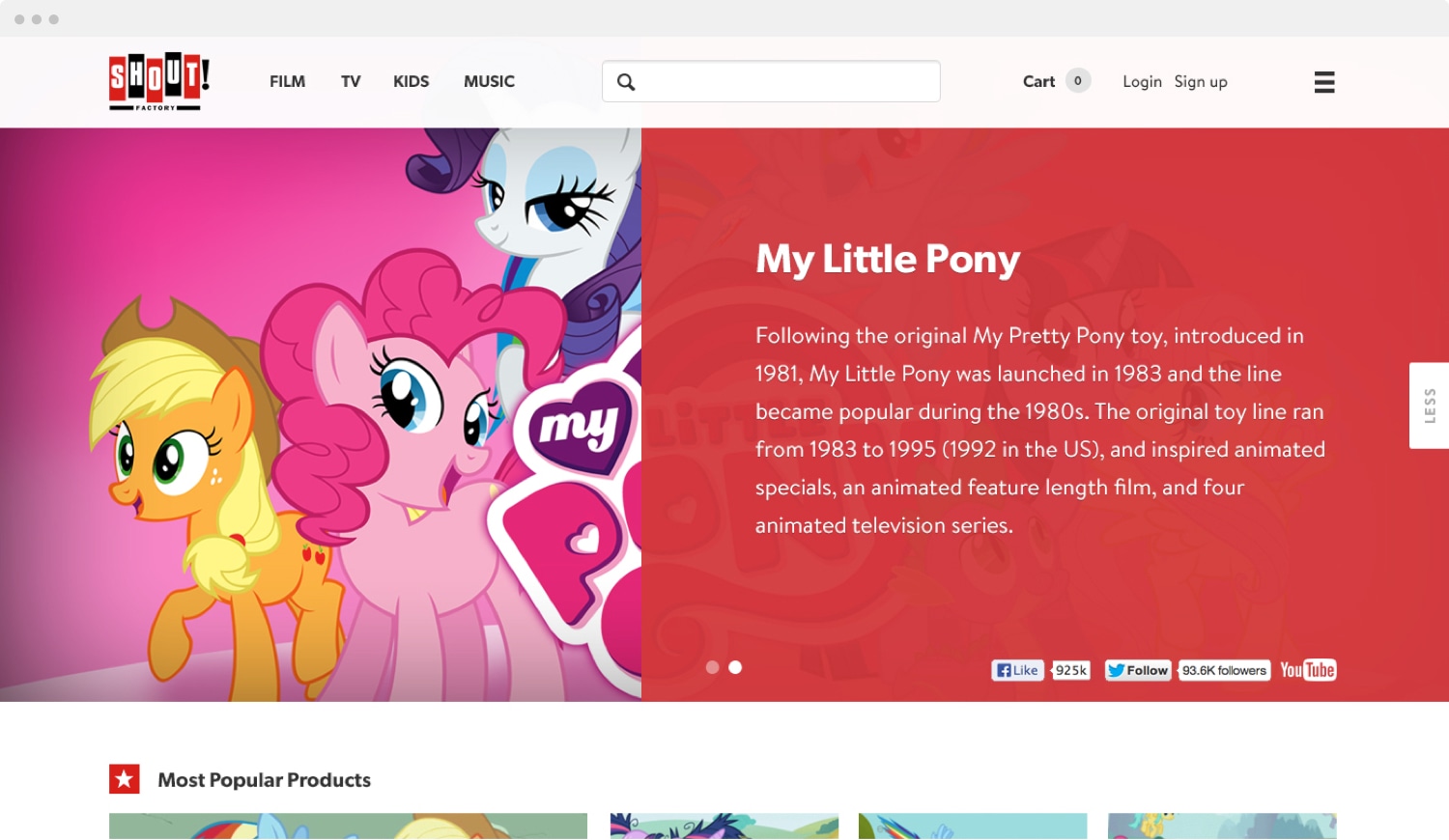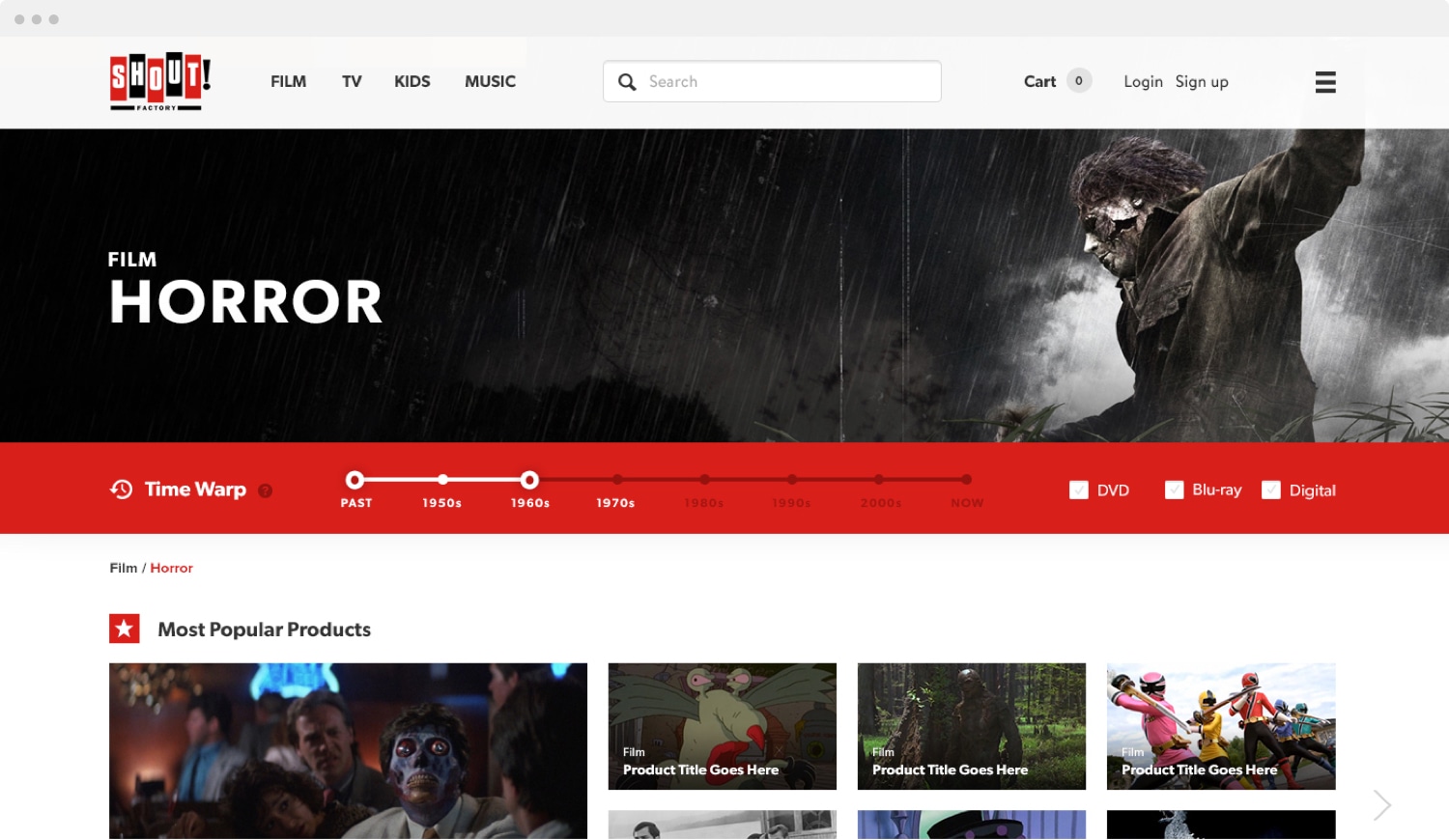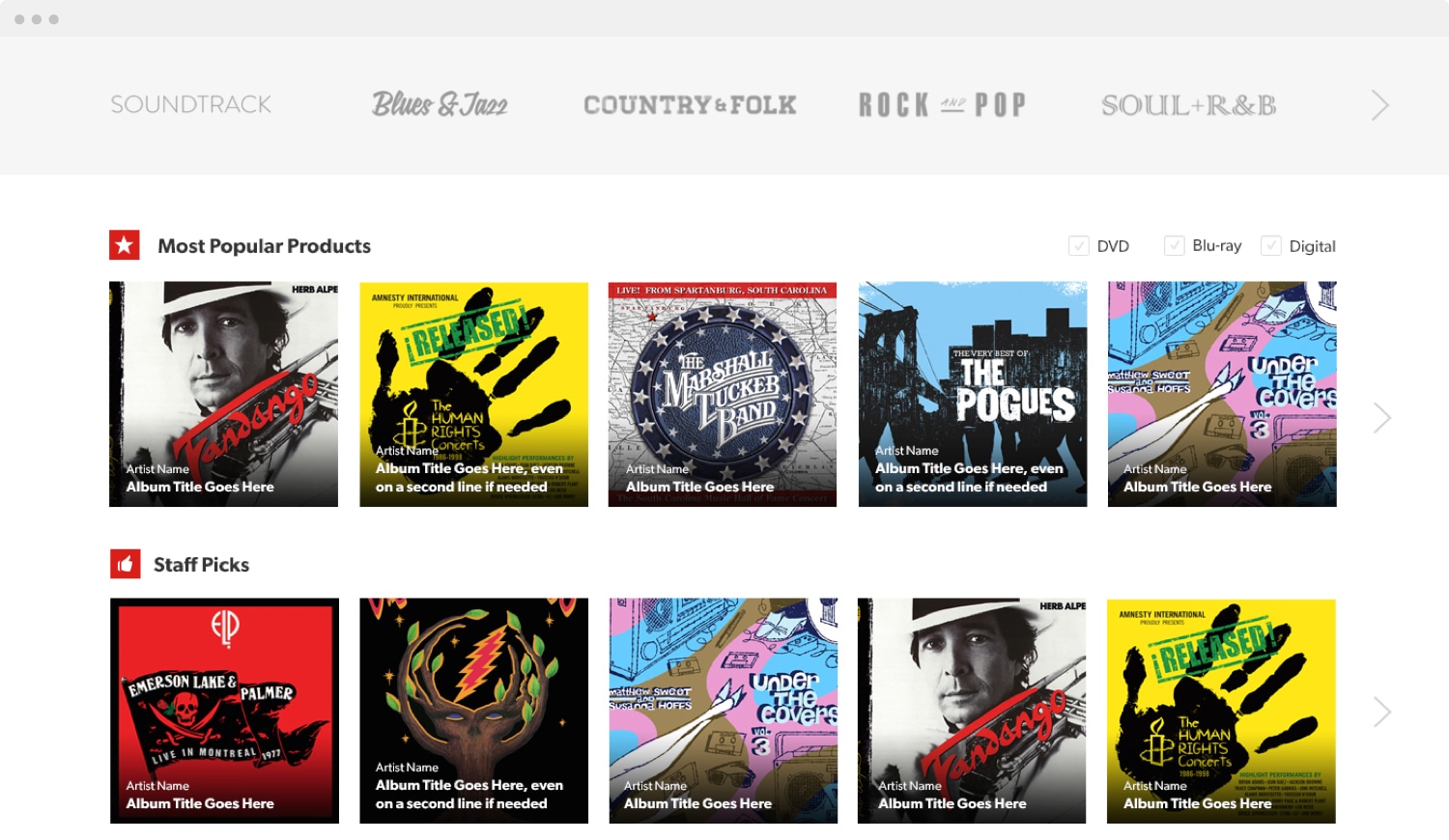 Beautiful, yet versatile.
Building a product that is both beautiful and versatile allows us to engage with users and adapt to the ever-evolving road that any experiential commerce site goes down.
See it in action