Building the Next Generation of Secure, Distributed, Cloudless Apps across Multiple Devices.
Creative Direction
Branding
Design
2015
The Challenge.
Vanadium aims to be the next generation application framework for developing beautiful, intuitive applications for a wide range of interconnected devices. Vanadium makes apps a pleasure to write, and does the heavy lifting of providing connectivity, security, storage, and UI tools— making developers dramatically more productive. Apps will seamlessly work together regardless of platform or author and delights its users with a cross-device experience.

The Strategy.
Create a strong visual identity that is versatile, visible, and representative of Vandadium's product qualities. Our design choices were rooted and inspired by technology, development platforms, and the colorful, sleek aesthetic of Google Material.
Logo & Mark
Our explorations evolved from the core concept of Vanadium itself, drawing on metaphors of connectivity across multiple devices. We ran with these initial concepts and focused on expressing each characteristic, ultimately settling on a powerful V that scales across multiple devices and applications.
Iconography.
Staying within Google Material's rules, we developed an extensive, clean icon system, depicting devices and every-day real world items that would use Vanadium.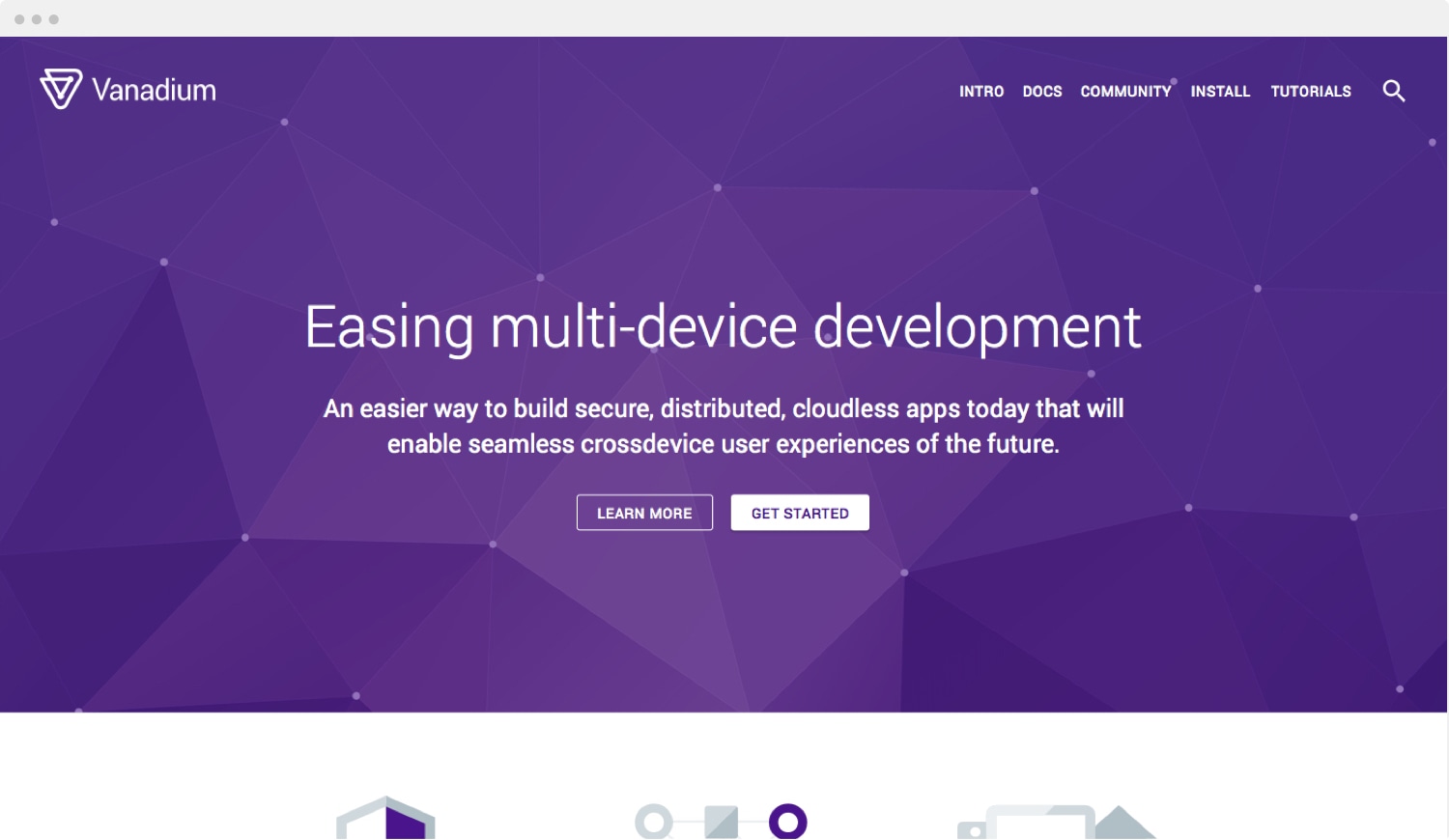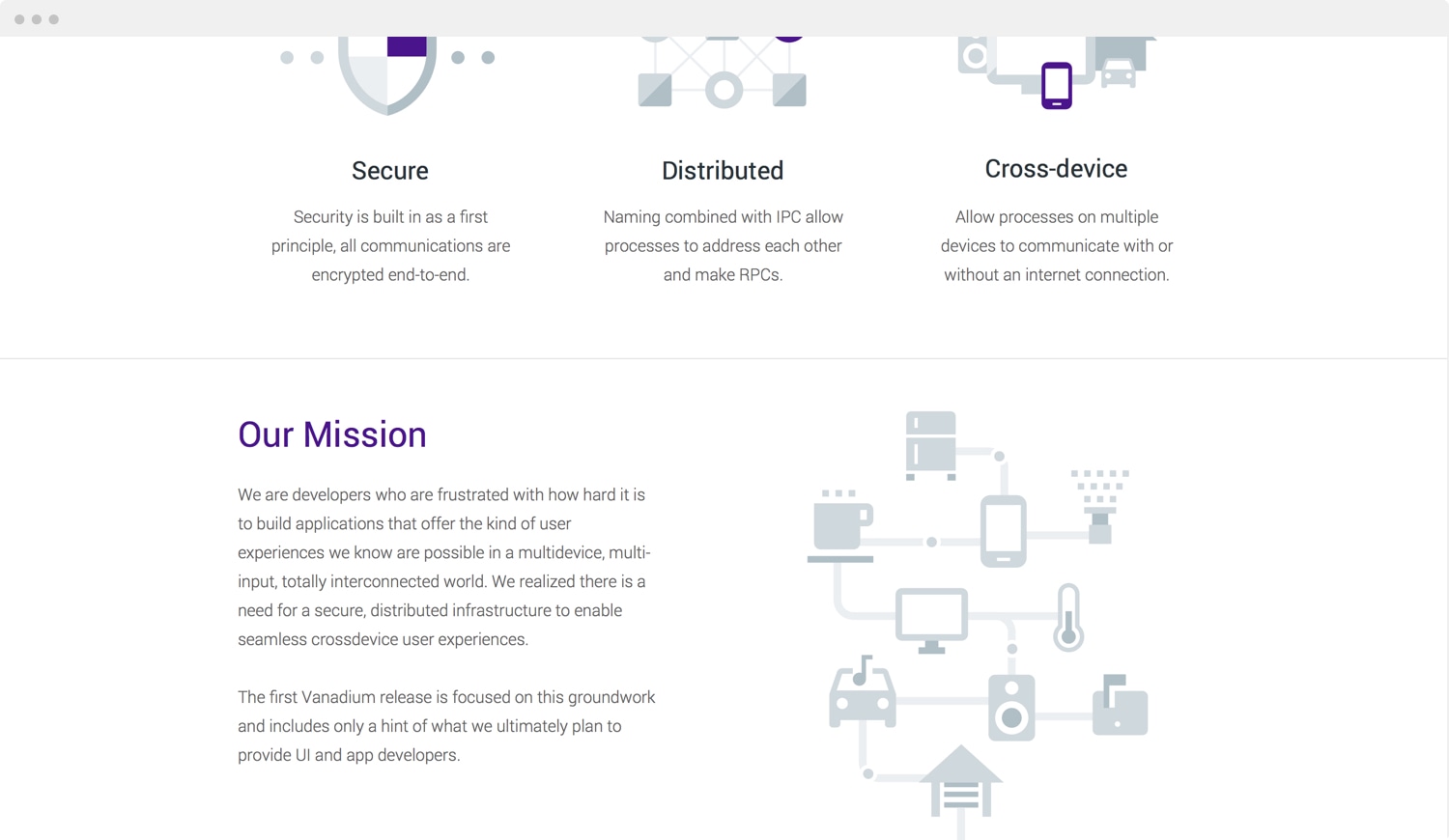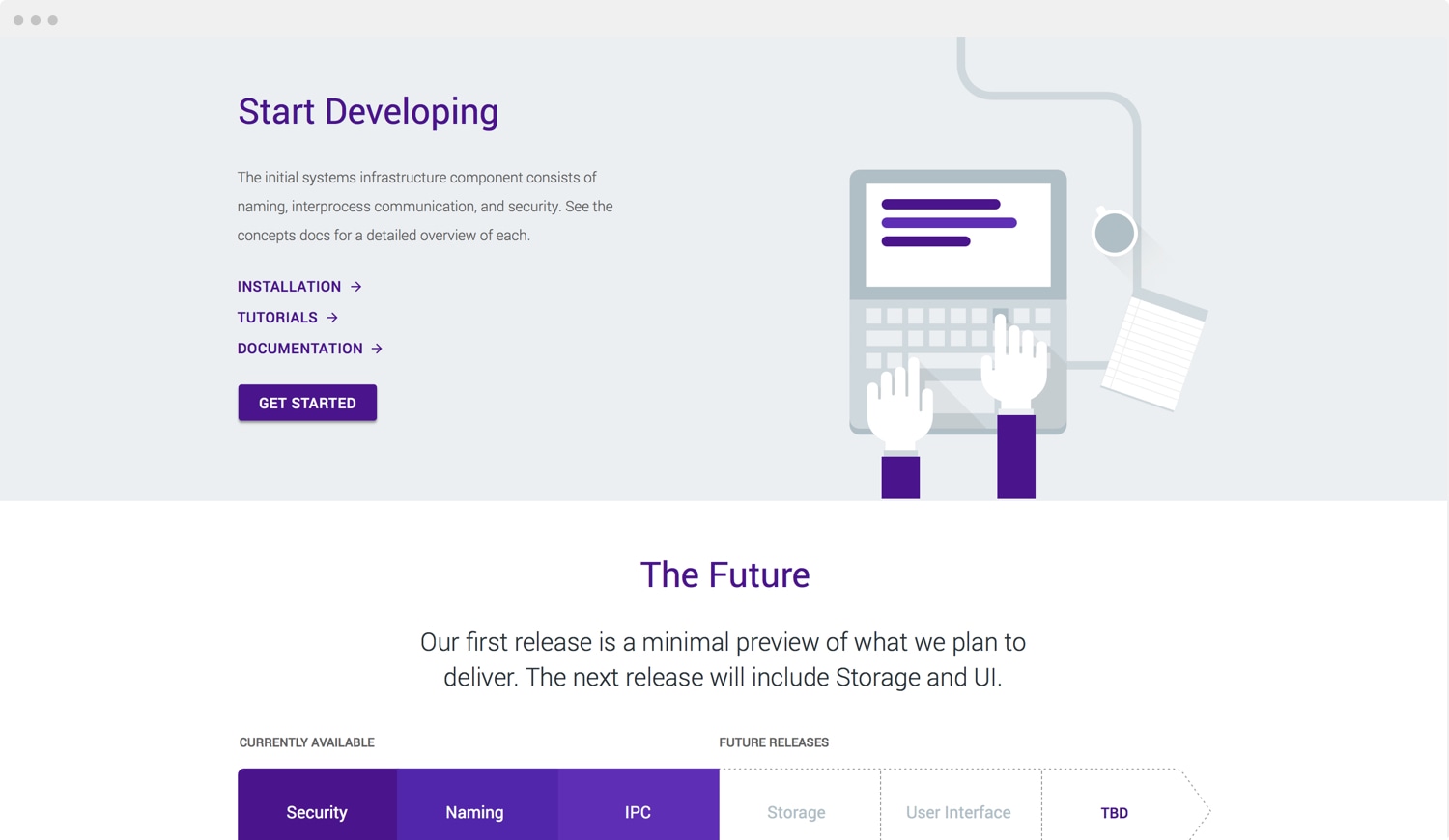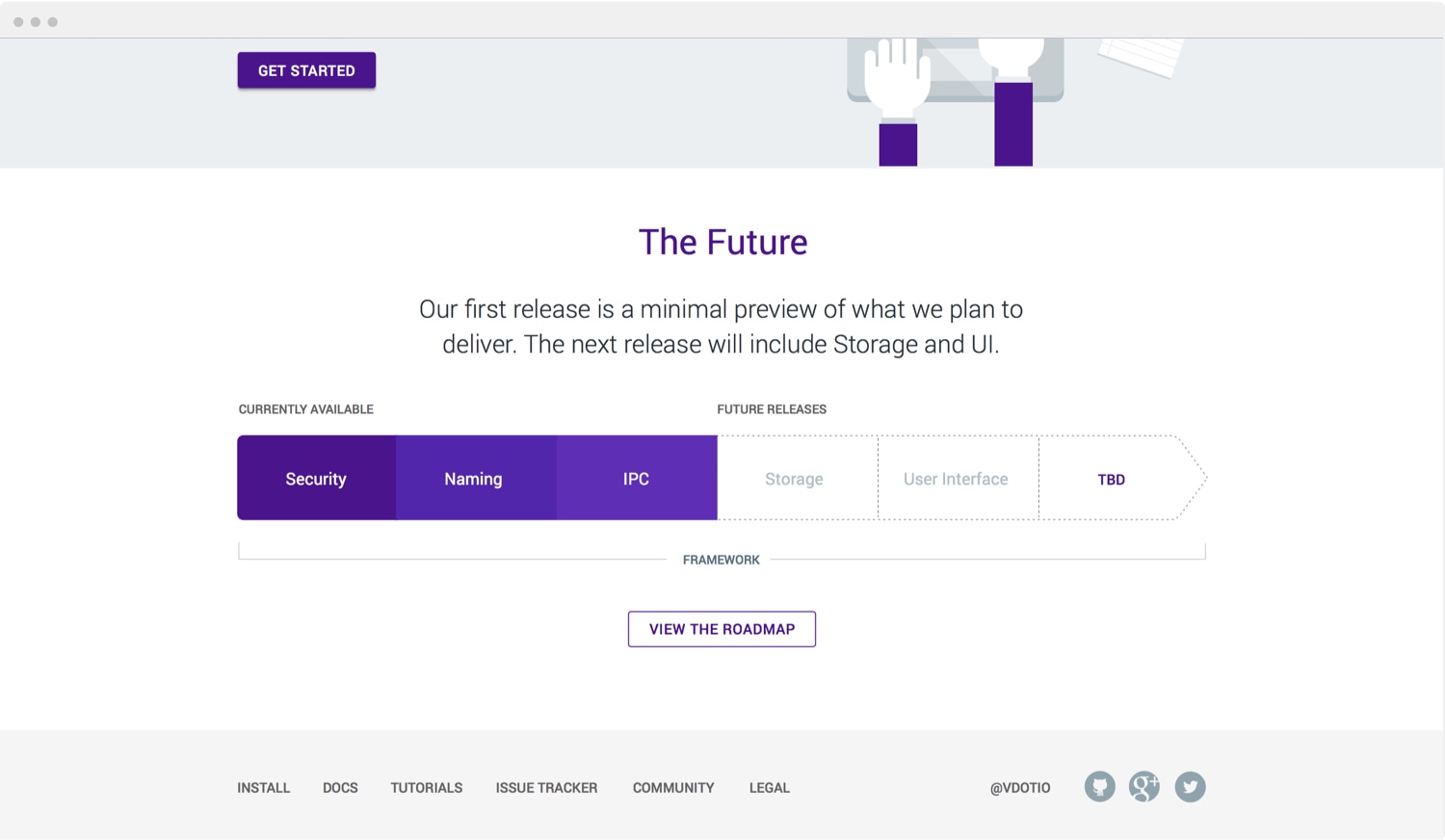 How We Applied the Brand
Establishing the brand gave us a visual language to utilize throughout the web experience. Although the subject matter of Vanadium is complex and sophisticated, our goal was to integrate a sense of humanity and ease into the site.
See it in action