We compiled a list of the best stuff 2016 had to offer in 11 categories so we can finally put this year to bed. RIP 2016.

LA Restaurants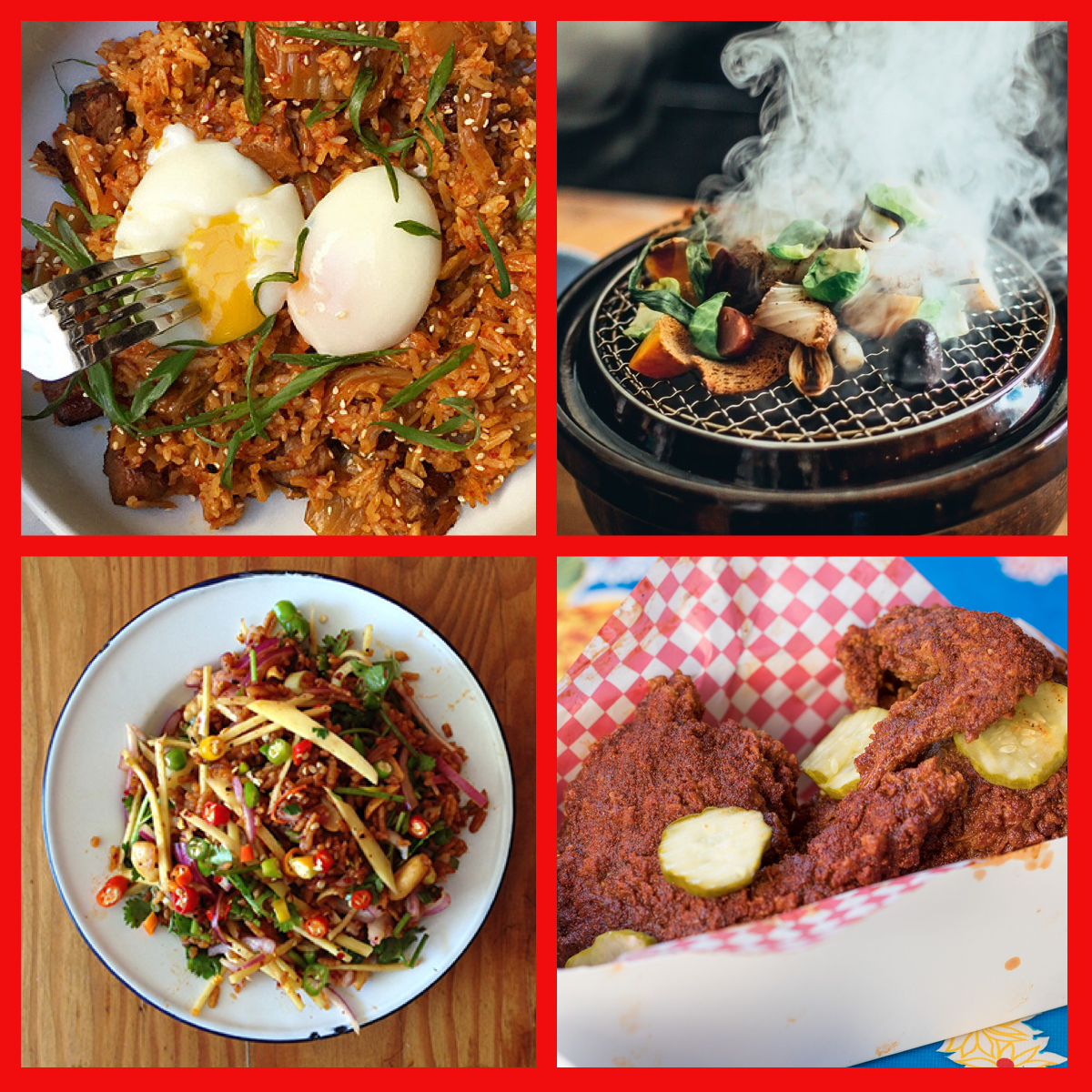 Nothing is more discussed in the office than food. We have been caught with food in our mouths talking about where we should go next or where we have been. These are the four places from bougie to BBQ that had us talking this year.
Republique: There will always be a line but its surely worth the wait. The French tudor architecture alludes to traditional fine dining but as soon as you see the diverse menu with items such as Kimchi fried rice and the smoked Hamachi sandwich you will quickly note that there is more that meets the eye. We can be caught here in a decadent food coma on any given weekend.
Otium: We wait all year to ball hard at the Onyx holiday dinner. We indulged at Bestia last year and were in love. But this year we entered new territory in culinary perfection at Chef Timothy Hollingsworth's gorgeous James Bond restaurant parked next to the Broad in DTLA. The cod and hanger steak are the must haves but the foie gras with chocolate will have you in a decadent daze.
Night + Market: Kris Yenbamroong was voted Best New Chef from Food & Wine, and is conquering LA with his punch-in-the-face Thai food.
Howlin' Rays: If you're lucky enough to get past the hour long wait, you'll understand why this place is leading the LA fried chicken charge.
Honorable Mention: Wolf, Sqrl, Tsujita LA, Ta-eem Grill
LA Events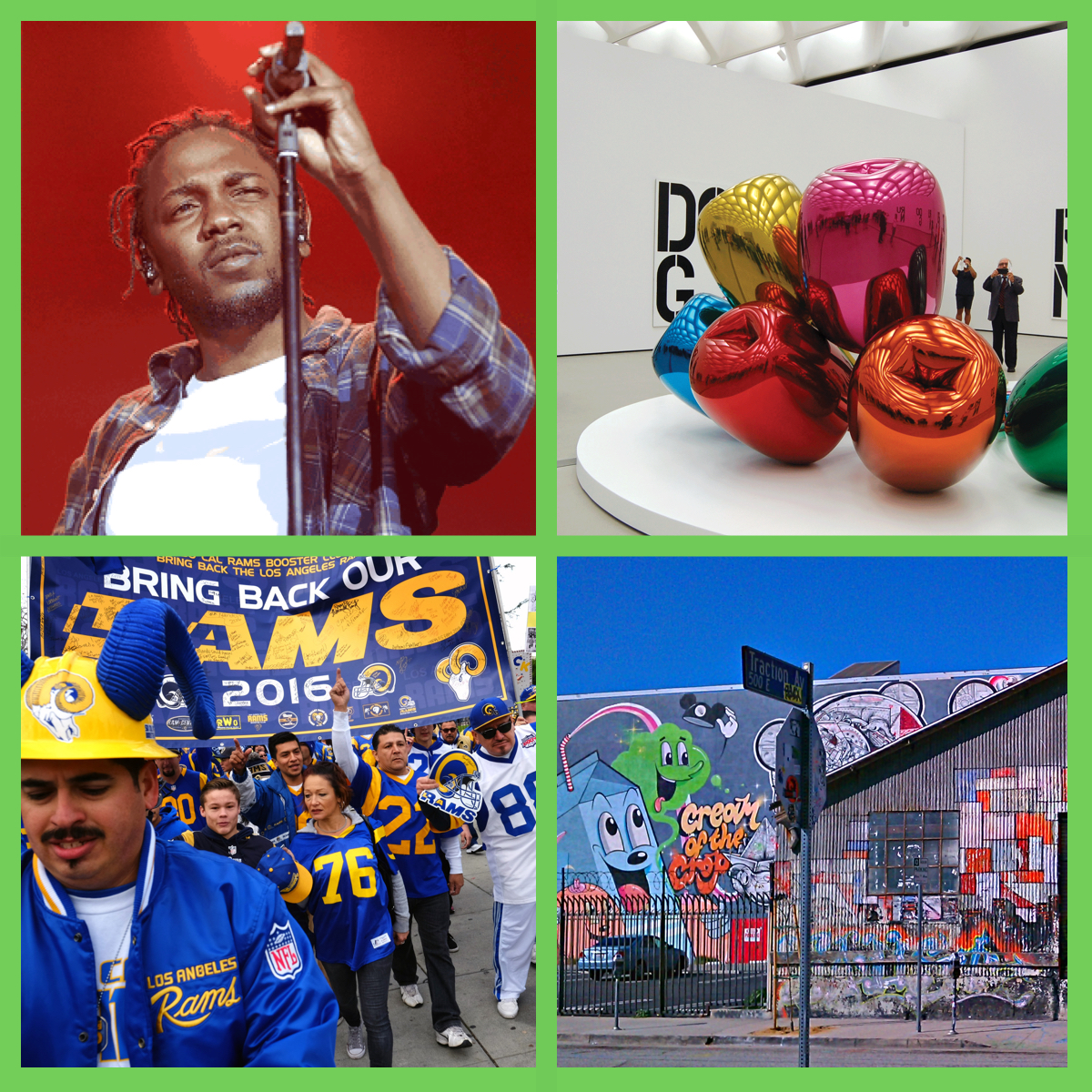 LA is vast and always plays a loud role as the backdrop to our lives and our work. Big things are always poppin' and this year was no exception.
FYF Fest: We may all be getting too old for the exhaustion of music festivals but we def had to make an appearance to see Kendrick and LCD Soundsystem at this year's FYF and were happy we did.
The Broad: Although you may be tired of seeing the basic Insta posts of the infinity room and giant chair, we are still proud to have this heady and endless collection of the best art of the last century in our fair city. The opening of the Broad had everyone in a tizzy this year.
The Rams coming back to LA: Although some of us in the office don't sportball very much, every angeleno rallied at the sight of the Rams homecoming to LA this year.
DTLA Arts District: This bustling DTLA sector always keeps us wanting more and gives us a reason to leave the house and brave traffic any day of the week.
Honorable Mention: Beach Goth

Music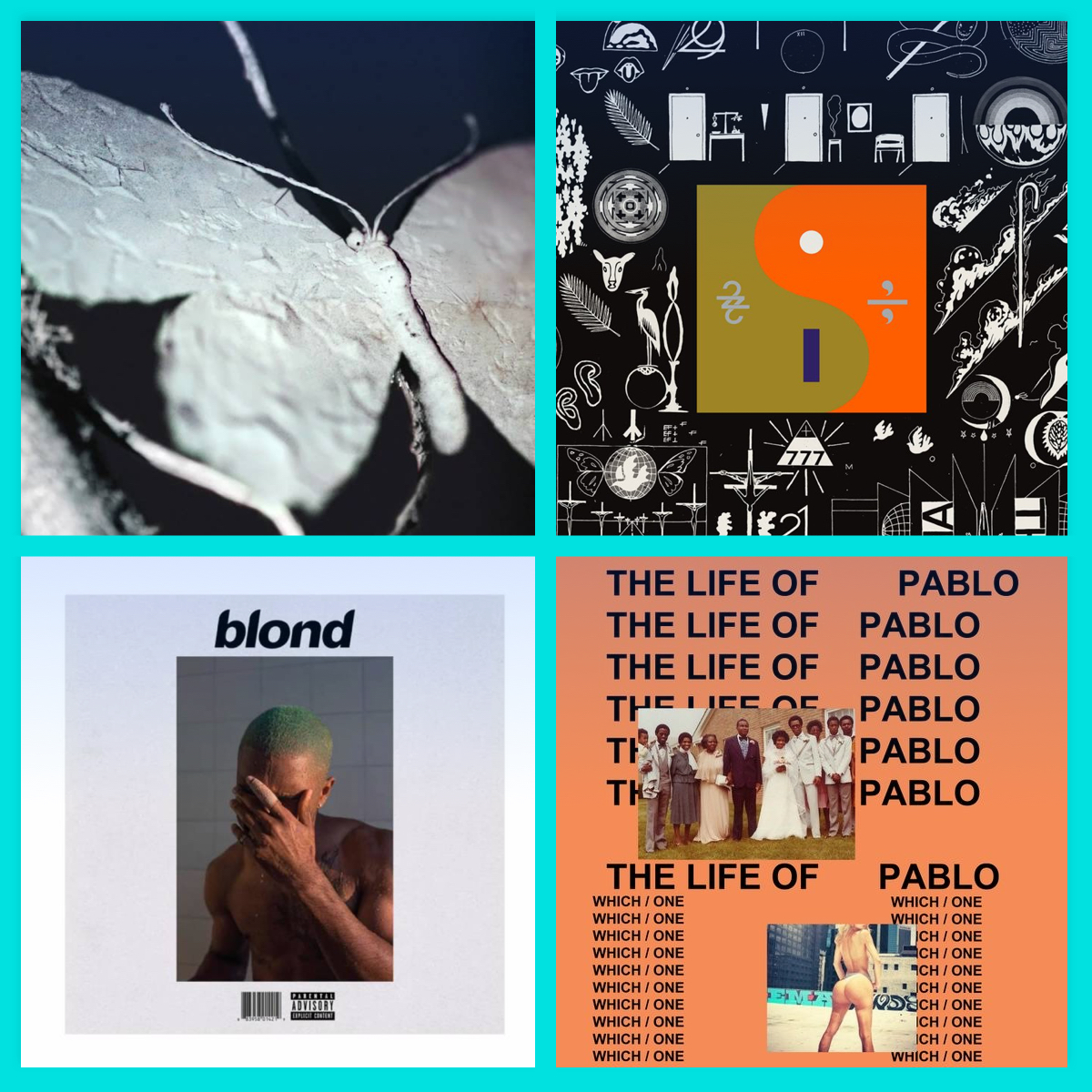 Spotify is always running so the battle for control of the speakers never ends. These are the 4 tracks we could all agree upon Summer '16 and beyond.
James Blake "forest fire": James Blake's newest album, "The Colour in Anything," takes listeners to auditory heaven with it's chilling gospel undertones and beautiful, bass-heavy compositions. His collaboration with Bon Iver, "I Need A forest Fire," stands out as a self-reflective masterpiece on love and starting over, bringing the album full circle.
Bon Iver "22, a milion": Justin Vernon's much talked about futuristic album leave us in a haze - mesmerized and in love.
Frank Ocean "Ivy": I don't think any musician kept us as thirsty for new music in 2016 as Frank Ocean. This deeply emotional and sweet album serves as an avatar of our modern days- high and lovesick. Do yourself a favor and listen to this whole album all the way through, and when you're done put Ivy (our favorite love song) on repeat.
Kanye West "Ultralight Beam": We can all agree that Kanye knows how to make a banger and Ultralight Beam is surely that.
Honorable Mention: Grimes "Art Angels", Anderson Paak "Malibu", Rae Sremmurd "Black Beatles", Drake "Views"

Movies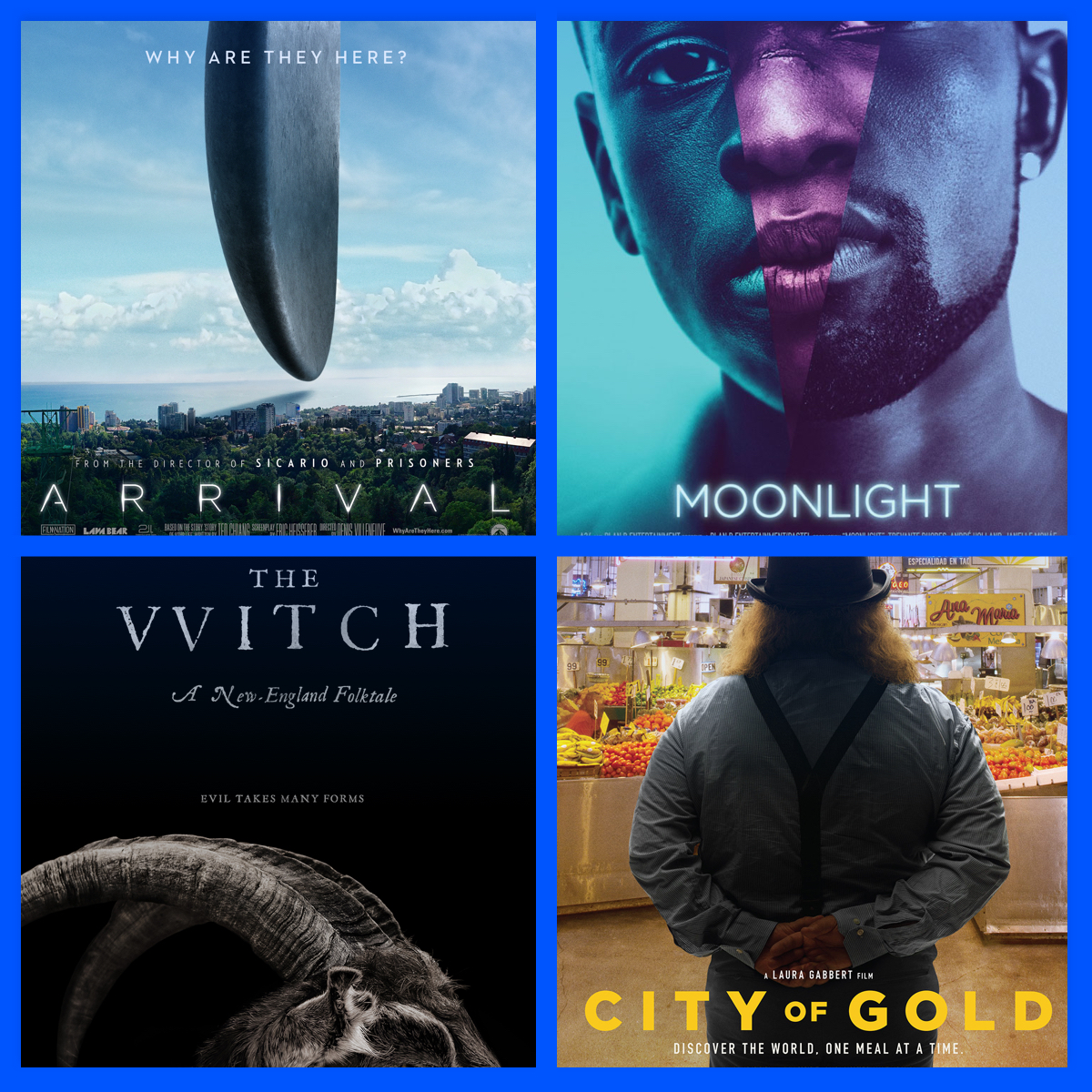 Even though TV reigned supreme this year as most talked about at the proverbial water cooler, there was still no shortage of impactful films that kept us satisfied this year. Here are our picks.
Arrival: If you can't already tell we love sci-fi, but I think everyone did in 2016 and Arrival proved that even mainstream audiences are having an intergalactic existential crisis.
Moonlight: A stylized, beautiful meditation of the conflict between yourself and the persona you give off in order to cope with your environment. It's hyped up, but well deserving.
The Witch: By far the most "What the fuck" -inducing movies of the year, this historical period horror will keep you questioning your sanity from start to end.
City of Gold: This made us fall in love with Los Angeles all over again. Jonathan Gold's poignant and truly unstoppable love for the eateries of this city is graced with a affectionate hand in this beautifully shot documentary.
Honorable Mention: The Lobster, Zootopia

Episodes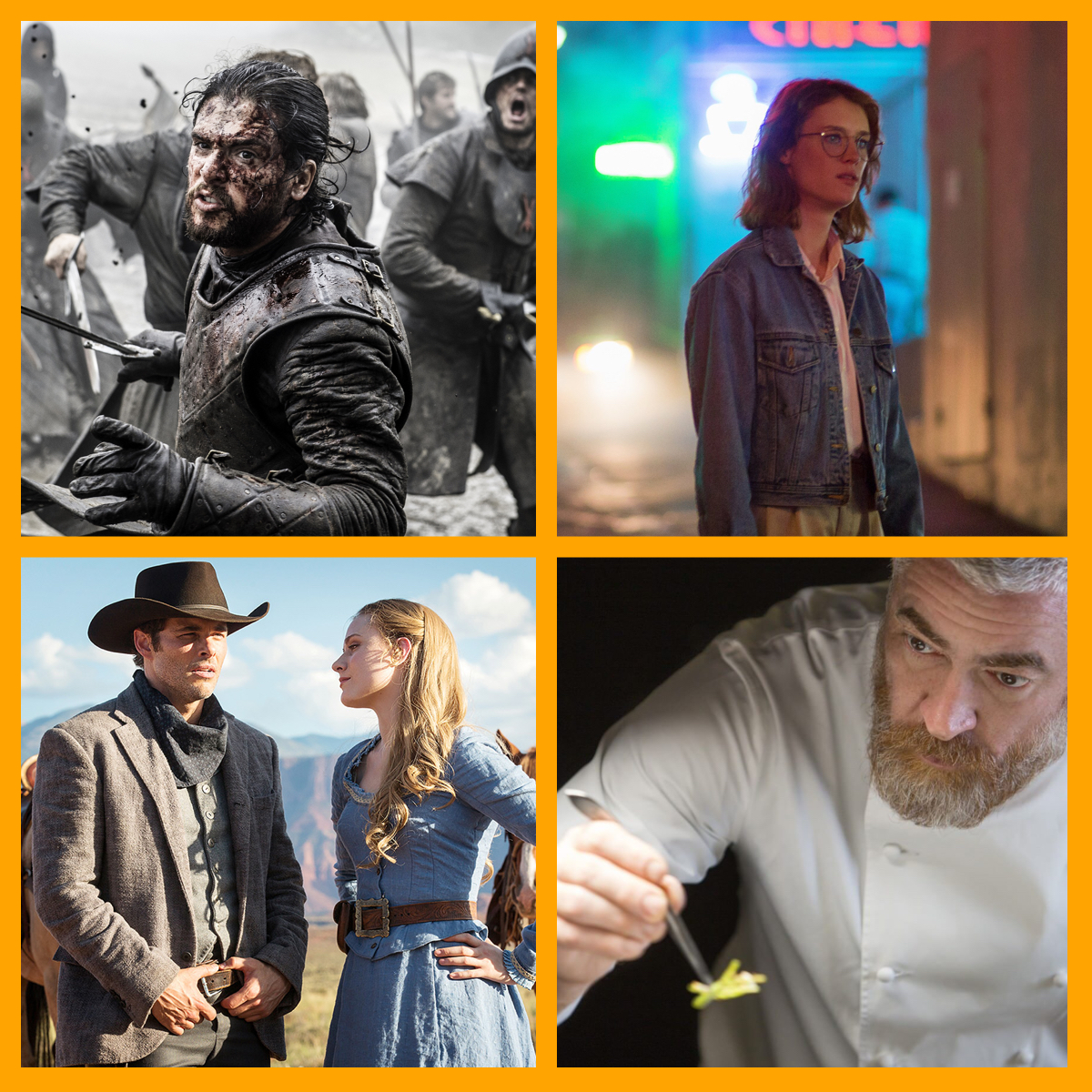 Nothing was more emotional than than the happenings on our TVs this year and these episodes are our top shelf picks that lead to hours of discussion and debate.
Game Of Thrones (Battle of the Bastards): Battle of the Bastards: Do we even need to elaborate on how influential, emotional, and suspenseful this episode was? If so, DM Josh Principe.
Black Mirror (San Junipero): This entire series has us in heated debates but this episode left us stunned. We won't say anything more than you may be in tears, as we wouldn't want to spoil it for you.
WestWorld (SN1 Finale): HBO outdoes itself with this self aware genre bending scifi wonder. Every episode leads to more mind-bending theories and the finale truly kept us hungry for more. We are impatient for season 2 to say the least.
Chefs Table (Alex Atala): He starts the episode talking about an acid trip that changed his life. This guy knocked me out with the amount of attitude in his food and inspired me with his love for his country.
Honorable Mention: Mr. Robot (Sitcom), The Bachelor (Season Finale), Anthony Bourdain Part's Unknown (Charleston)

Apps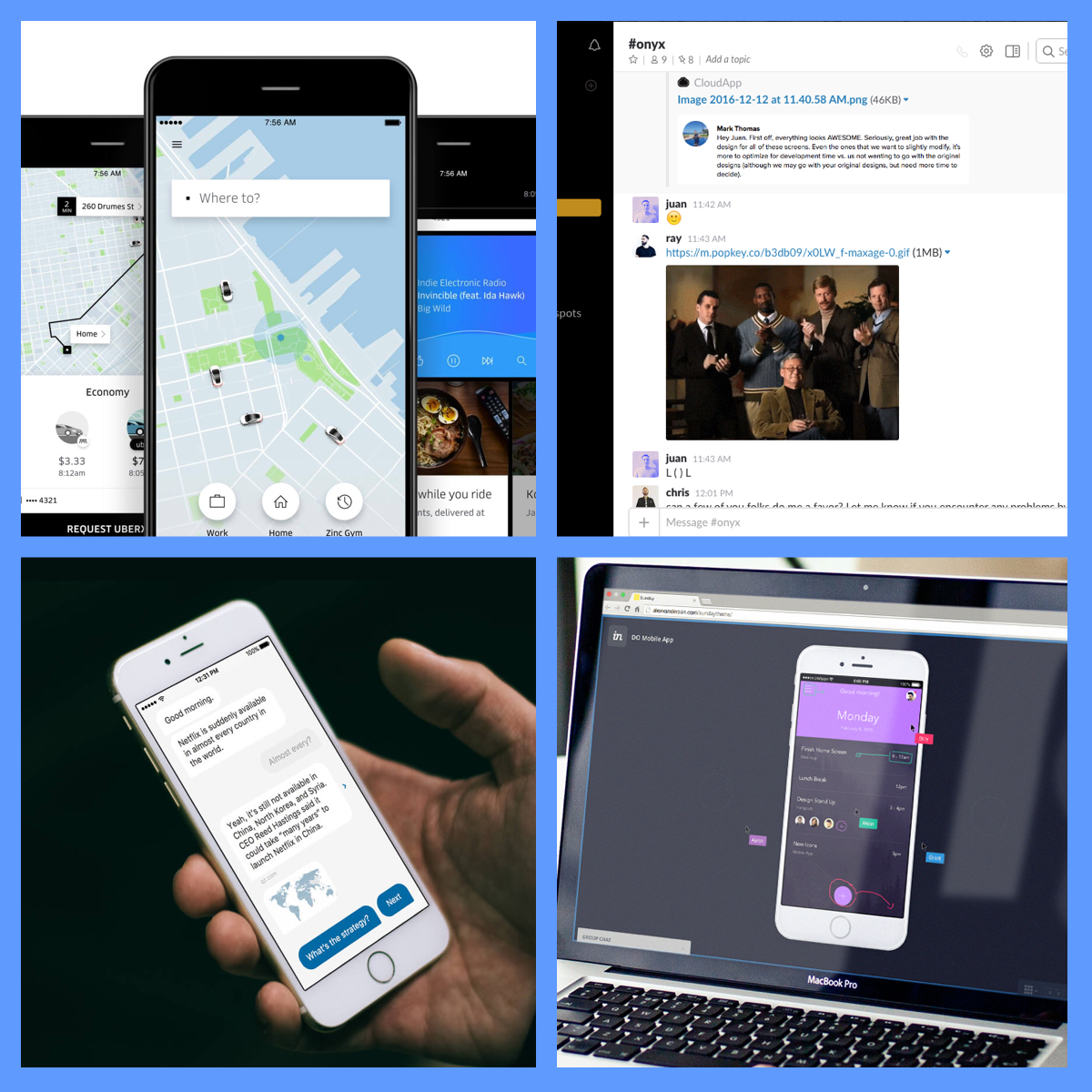 We couldn't have a proper 2016 roundup without including the apps that not only inspired us but kept us running smoothly this year.
Uber: While the rebrand was the most heated design debate of the year, we all agree that their most recent UX update is top notch.
Slack: Our office would be a dull and inefficient place without our most used app of 2016. The giphy integration, upbeat design, and seamless UX make this a near perfect product.
Quartz: The Quartz news app feels like a conversation with a friend. Offering 5 digestible pieces each day, it gives you a nice daily rundown of the important things going on.
Invision: This is put us in good graces with all clients as we are able to share clickable prototypes with them throughout our sprints. We would be lost without this app and its innovations this year.
Honorable Mention: Apple Music, Instagram, Snapchat

Brands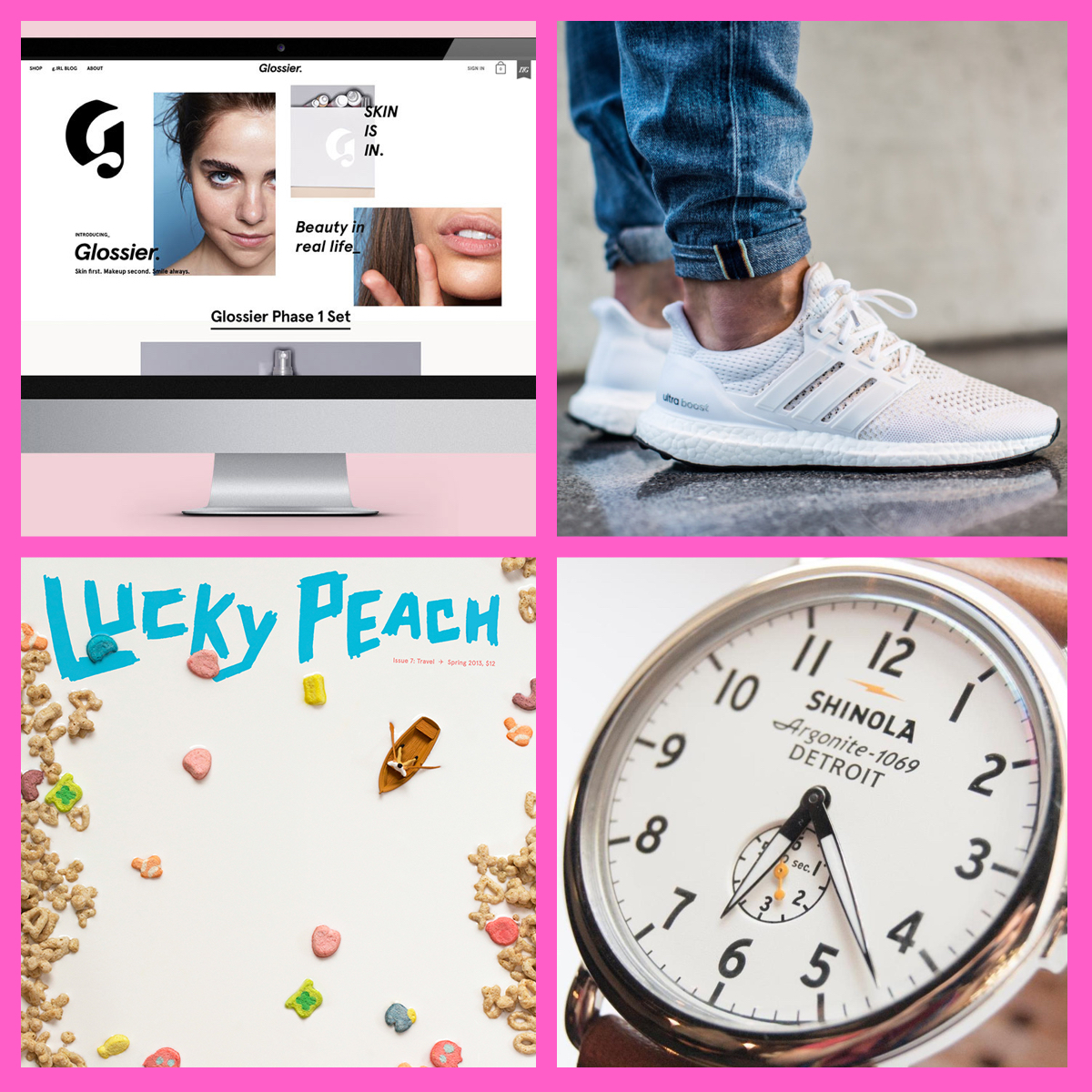 These four serve as the most innovative and prolific of the year but there were many runner-ups.
Glossier: Emily Weiss is a force to be reckoned with. Not only is this blush pink brand a minimal dream but ultimate business boss Emily Weiss raised over $24 million in series B funding this year to open retail stores and go international. Atta' girl.
Adidas: Adidas stood out as a fashion power house pumping out countless new "Yeezy" colorways and reviving the classic Stan Smith silhouette. The real point of discussion here at Onyx though was Juan's fresh new ultraboost.
Lucky Peach: Peter Meehan and David Chang food and lifestyle journal is not only forward thinking and perfectly curated, it is also highlighting everything we didn't know about in food. A subscription to Lucky Peach is the best gift you can get for the foodie in your life.
Shinola: We want everything Shinola churns out. From notebooks to dog collars to extension cords. Give.it.to.us.
Onyx Landmarks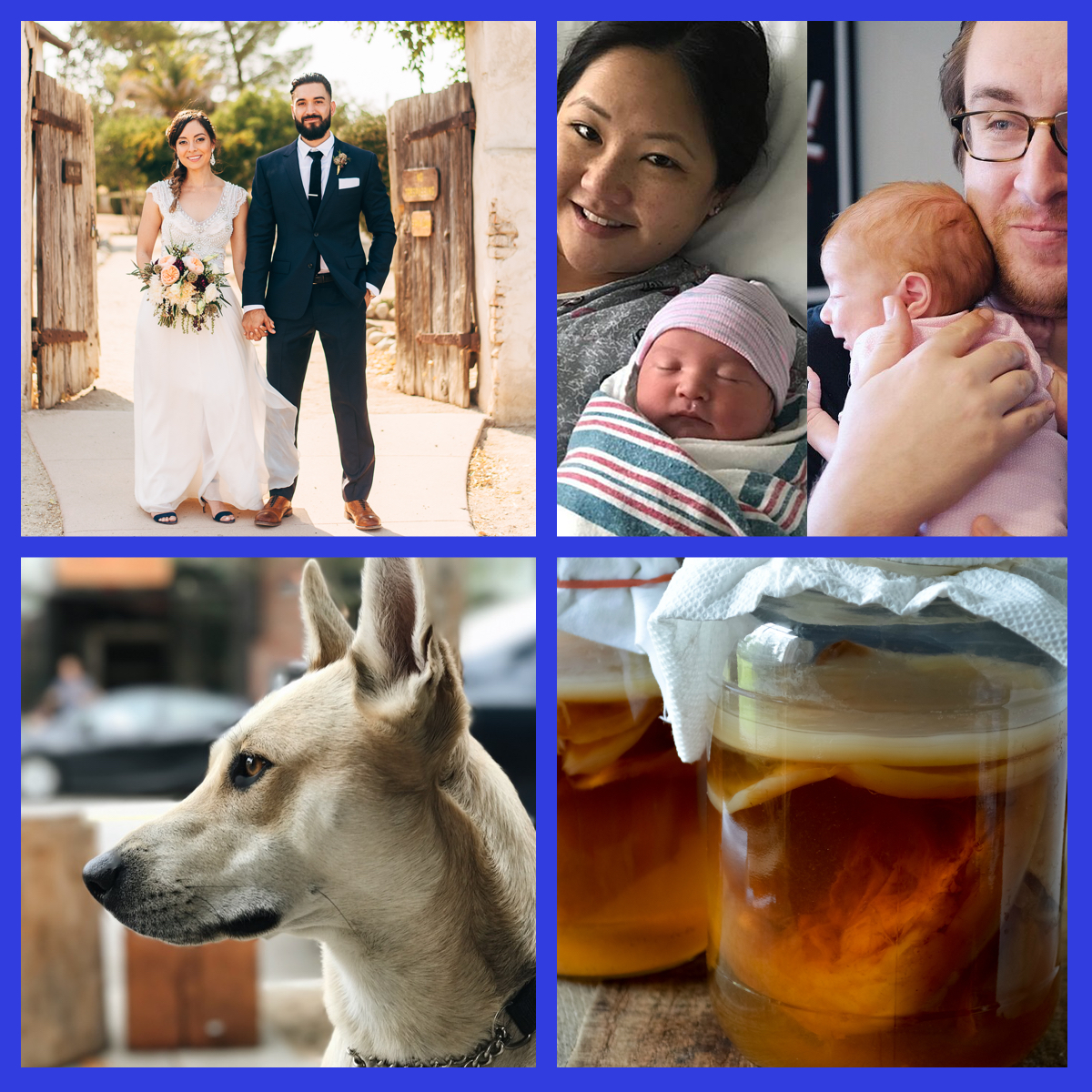 Our second year in the game brought a lot of joy and big changes.
New additions to the Onyx fam: Our worlds were changed forever when two new babies hit the scene this year. Welcome Aria Nolan and Kennedy Morelli!
Ray and Lorena forever: We hit the road and headed to Paso Robles this August to celebrate the love of these two hardcore kids.
Kira: Josh finally caved and got a pup and the beloved Kira is now our mascot.
Mother: Juanboocha (Onyx's homegrown kombucha made right here in the office) started in 2016 and our scoby was our most talked about bundle of joy.
Cultural Landmarks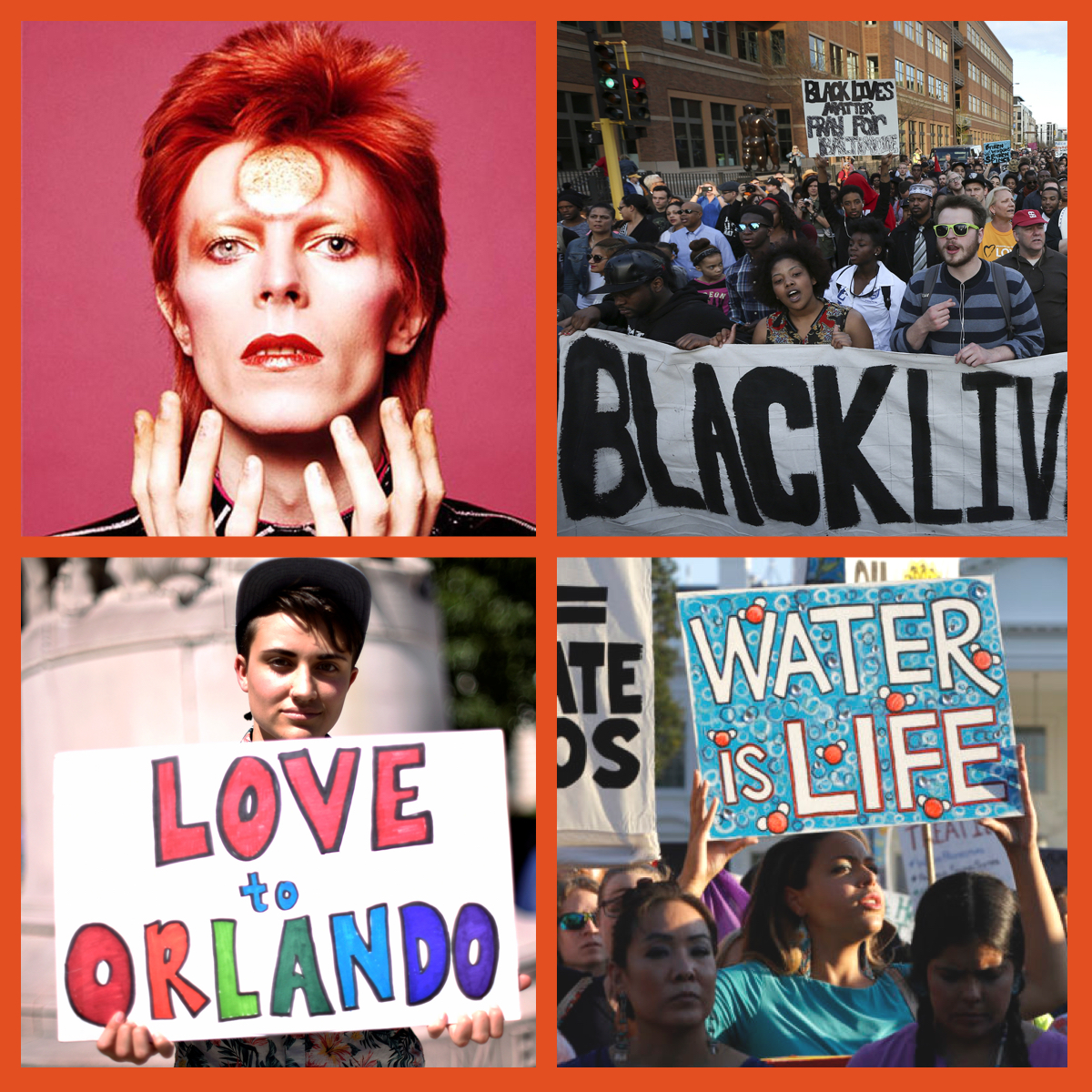 This was a tough year for most and these events really pulled at our heart strings.
DAPL: The issues surrounding the DAPL pipeline and the implications of this protest really shook us up this year.
Orlando: As an LGBT-friendly office located in the heart of west Hollywood, we were particularly moved and saddened by the events of the Orlando Nightclub Shooting, Such open hatred in discrimination is not something we are faced with often, but works to remind us that there is still work to be done.
BLM: Impossible to ignore in 2016, a movement that was both passionately adopted by universities and liberal organizations (especially those in tech), but also largely misunderstood by those on the other side. It woke us all up and reminded us about the complexity of race in America today.
RIP Bowie: This loss was pretty gut wrenching and unexpected. Starman forever.
Honorable Mention: Pokemon Go

People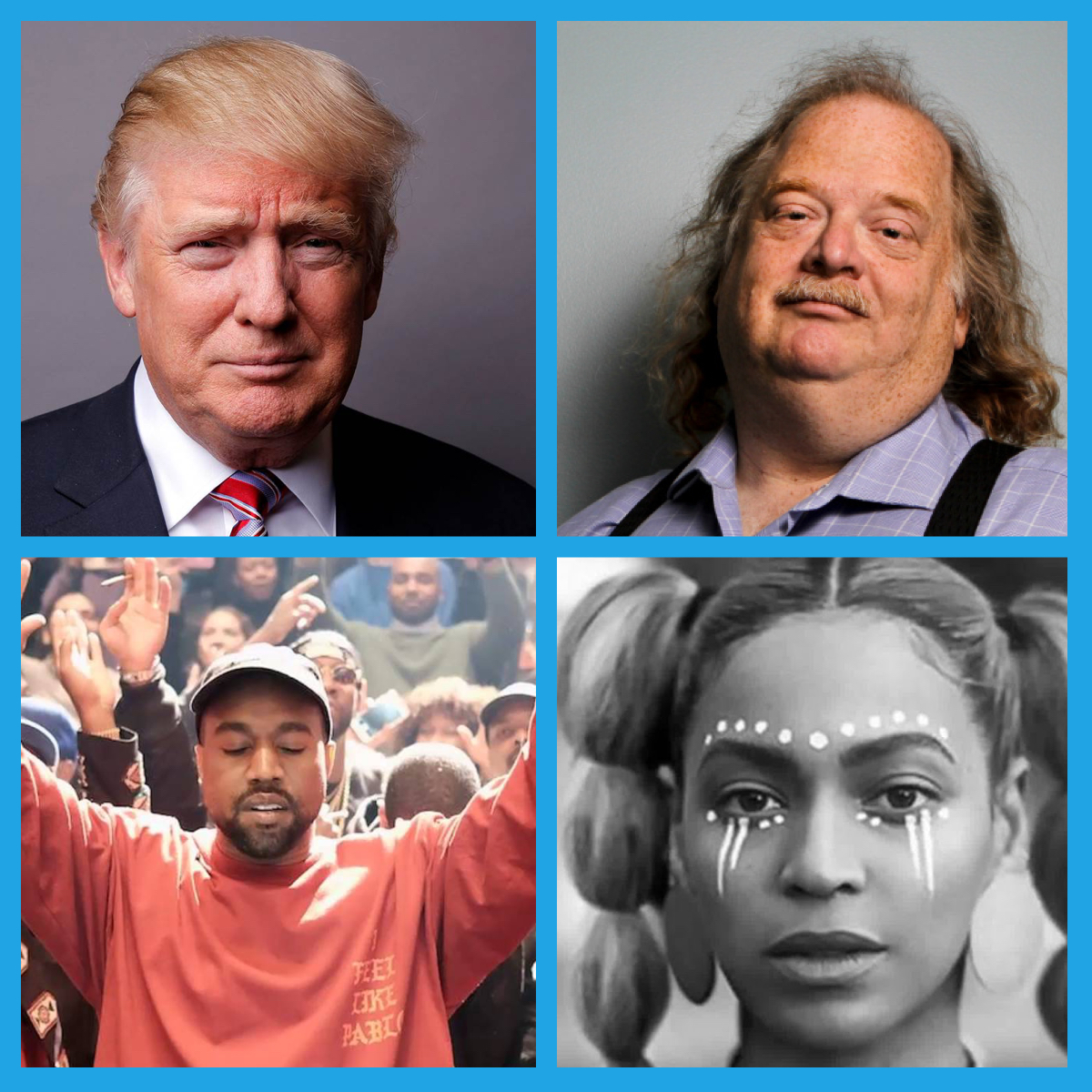 2016 was the year of the ego and these four are surely not lacking in cultural prowess and influence.
Donald Trump: This year surely needed a villain and we got just that in Trump. He was probably the core of the most anger-inducing discussions in the office all year long.
Jonathan Gold: No man is more Los Angeles than the food king Jon Gold. We take his recommendations to heart and enjoy eating our way through the city based on his experience.
Kanye West: No matter how exhausted we are by 2016 we can't even imagine how tired Kanye must be. New album, drama filled tour, family disasters and social media meltdowns- this was quite the year for Pablo.
Beyonce: Lemonade and the Formation tour had us talking in the office all year long. Bow down to the Queen.
Honorable Mention: Bernie Sanders, Kim K.

Memes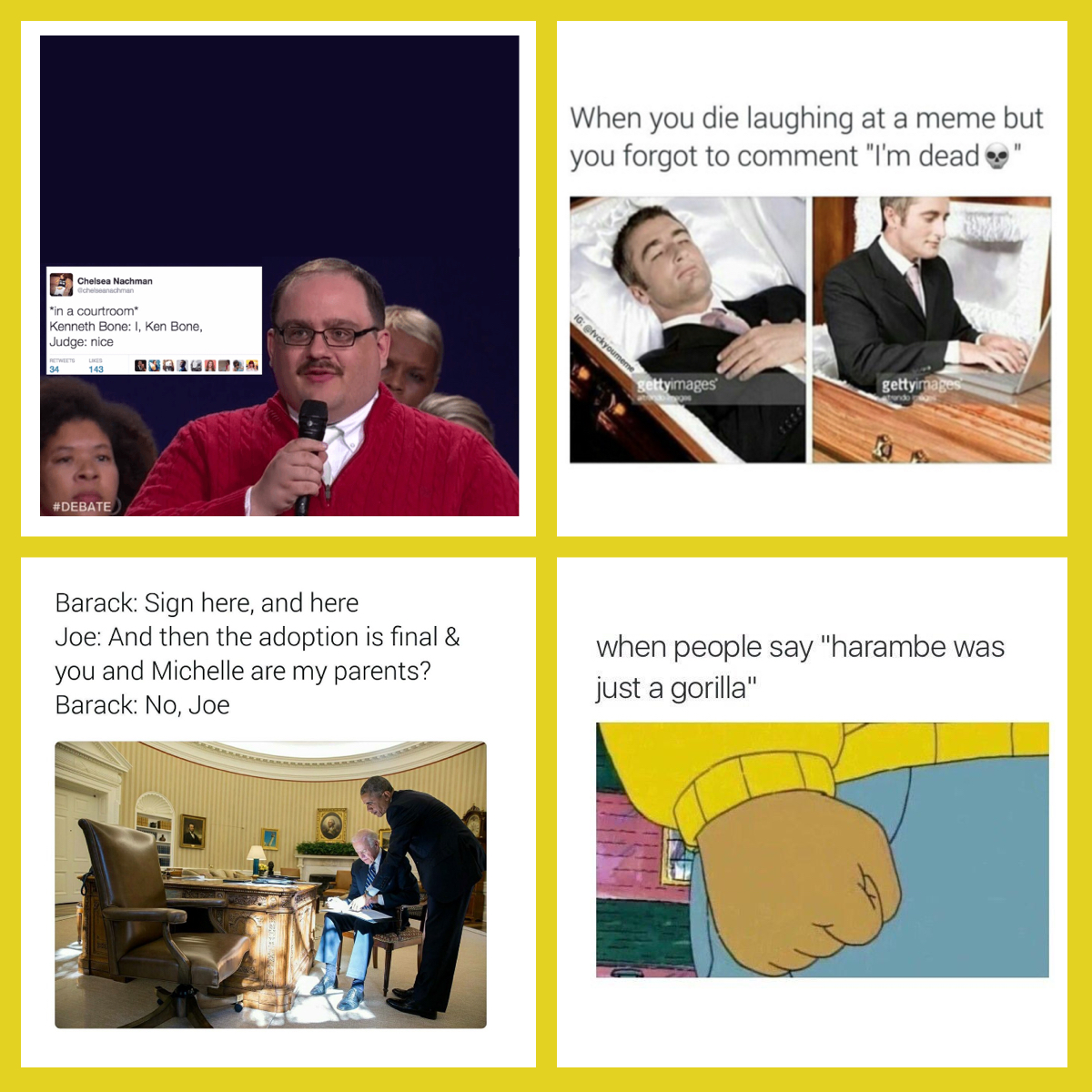 We may love art and good coffee but we are all still just a bunch of meme lords.
Arthur: We killed two birds with one stone with this bad boy. Harambe and the always funny Arthur hand.
Ken Bone (Bone Zone): America's most beloved red sweater hero of the last presidential debate took the internet by storm.
Dead: Slang and meme language got completely out of hand in 2016 but use of the skull and coffin emojis is the one thing we want to take with us into 2017.
Biden x Obama: These had us in tears and cheers to whoever started this trend. The internet is in debt to you good sir.
Honorable Mention: Minor Mistake Marvin, Dat Boi, Harambe, any and all snake memes